What a great time. 102 ,14th FA veterans and family members attended the reunion. With the active battalion and their family members the count was right around 150 folks. The Soldiers in the active battalion are still talking about it and are so thankful that they were included in the feastivities. Thanks to everyone for making it an enjoyable event .
COMING INTO LAWTON/FT SILL FROM THE NORTH ON I-44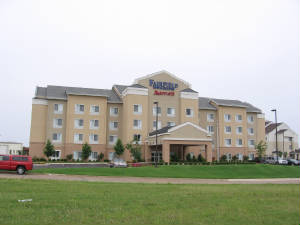 Reunion 2006 Hotel. Lawton, Oklahoma
July 6, 2006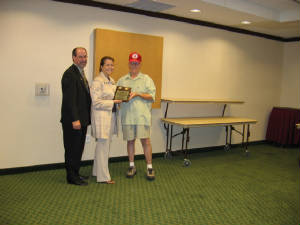 Plaque presentation to Hotel management & Staff for their outstanding support
Hotel Management & Staff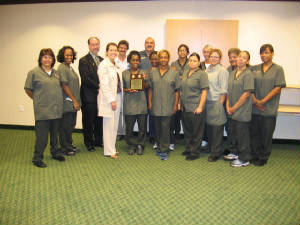 Their support was "above & beyond". They want us to come back & do it again!!
July 5, 2006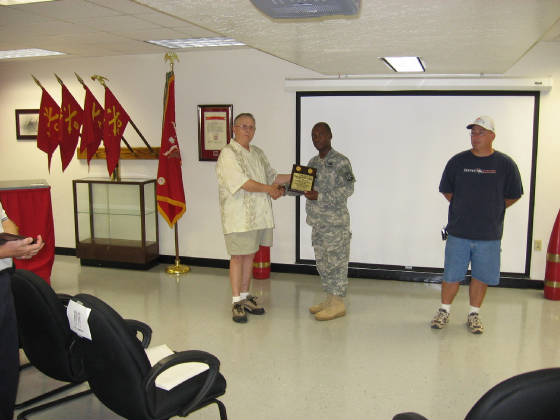 Plaque presentation to the Bn Commander 1-14FA for their professional support of the reunion.
5 July, 2006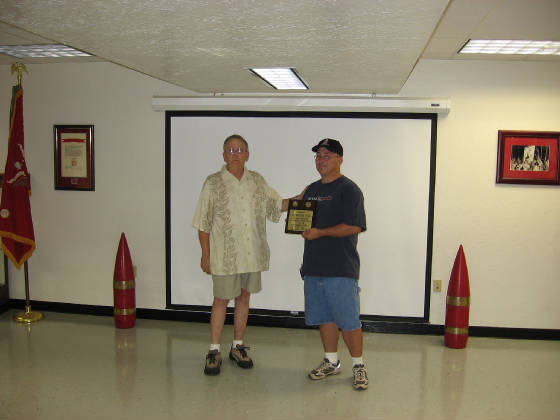 Plaque presentation to SFC Randy Hall. His efforts were "above and beyond".
REUNION 2006 HOTEL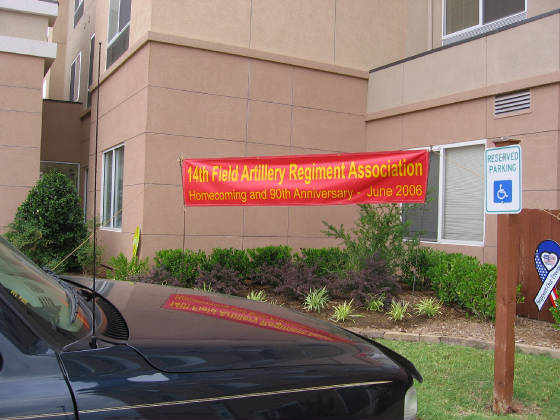 FAIRFIELD INN & SUITES, LAWTON, OK
REUNION JUNE 22-25, 2006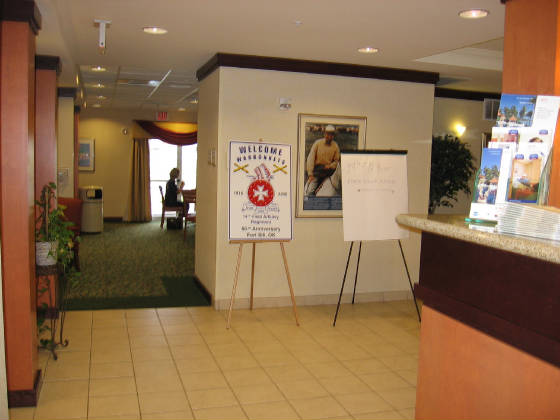 HOTEL LOBBY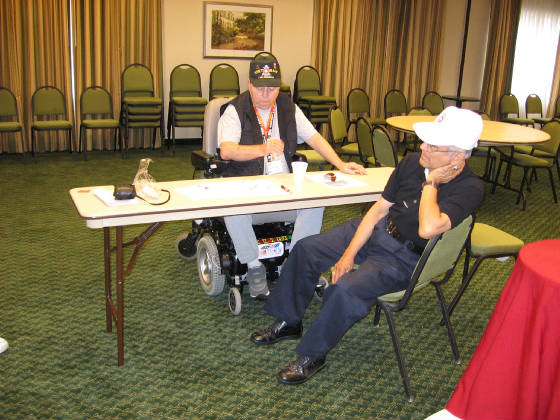 Larry (Shorty) and Reggie before crowd arrived!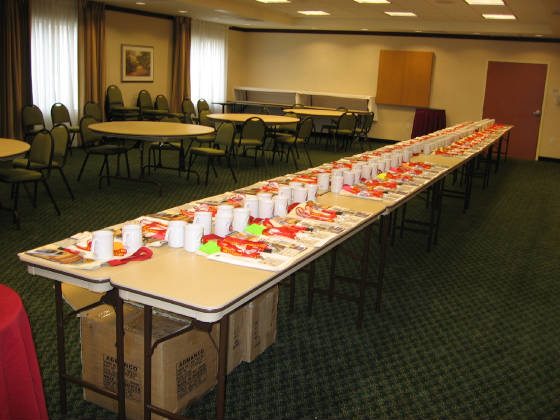 Reunion mementos awaiting pick-up!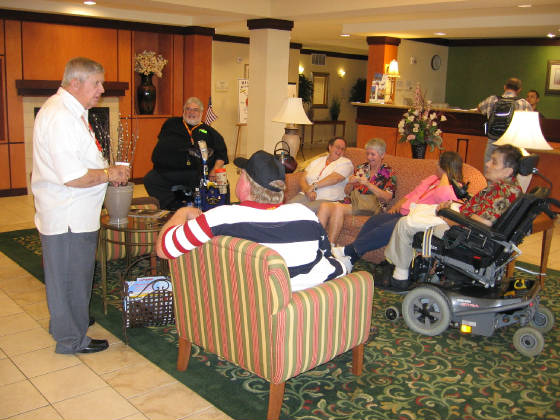 LEISURE TIME IN LOBBY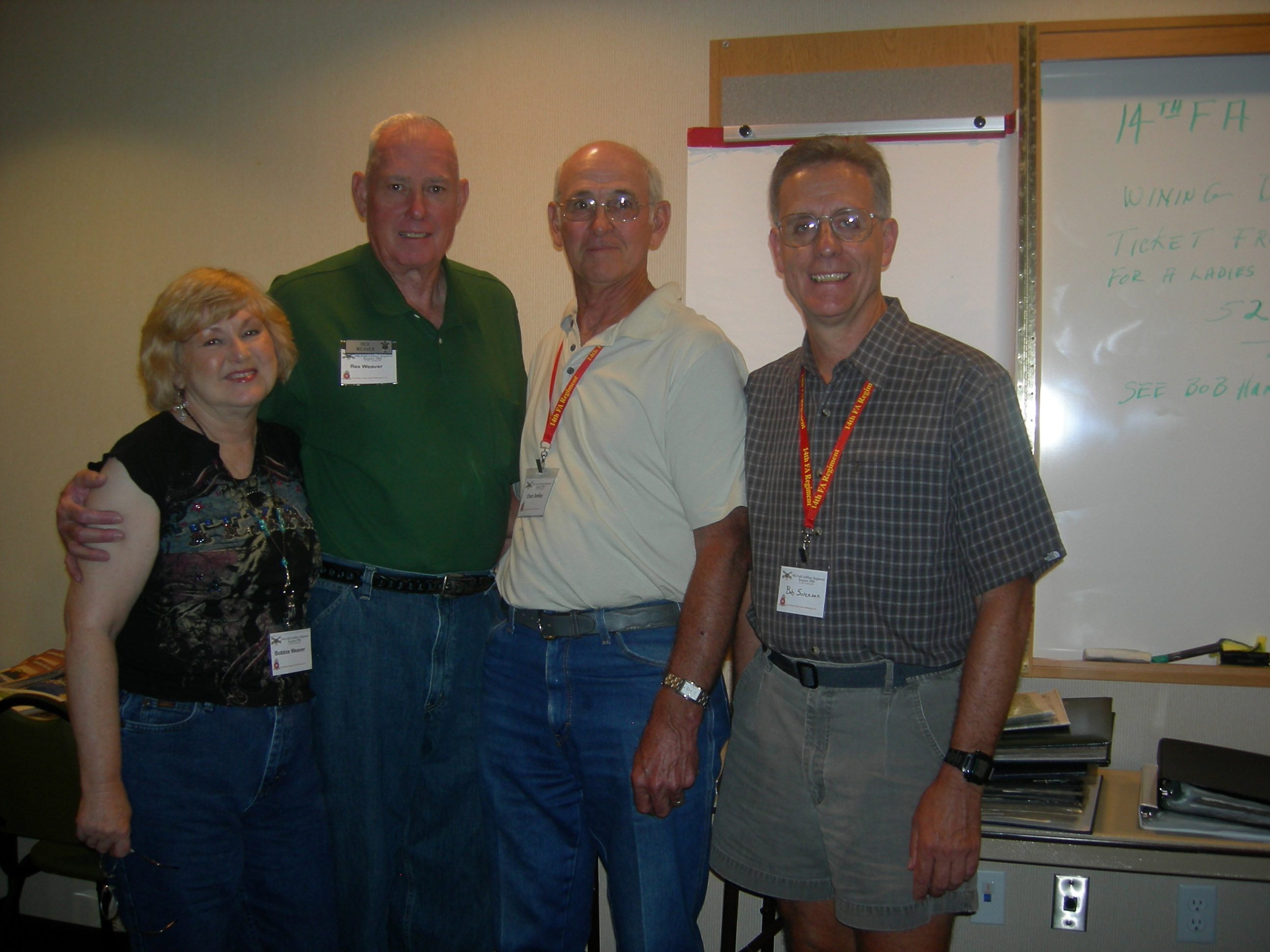 Bobbie, Rex, Clem & Bob
ICEBREAKER/MIXER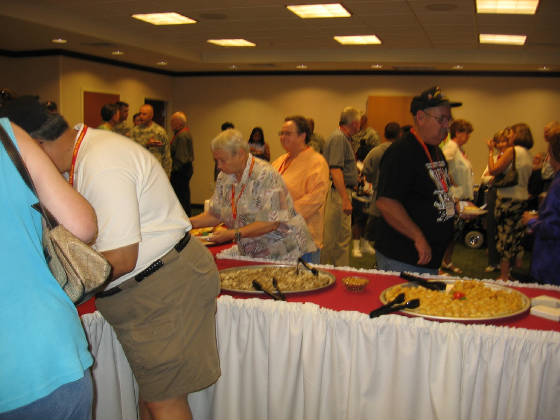 22 June, 2006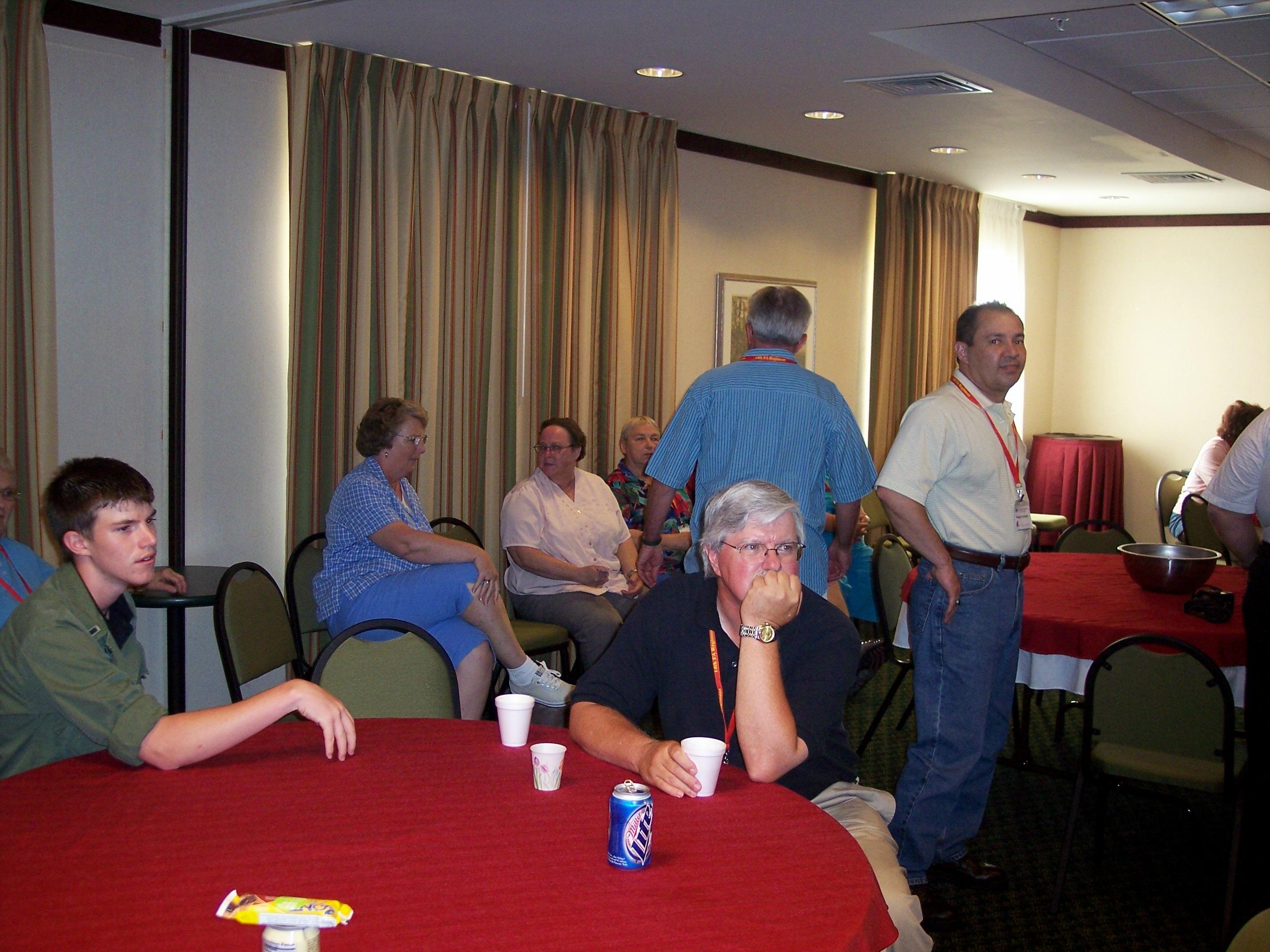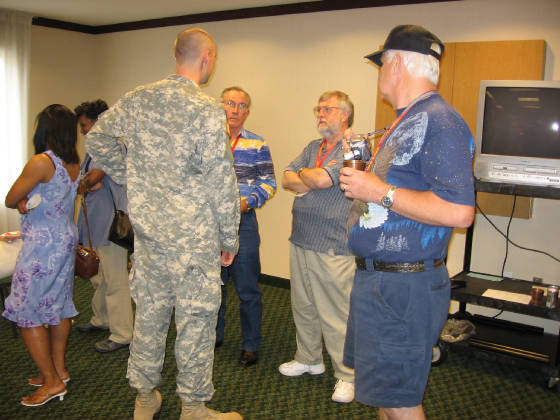 ICEBREAKER MIXER, 22 June 2006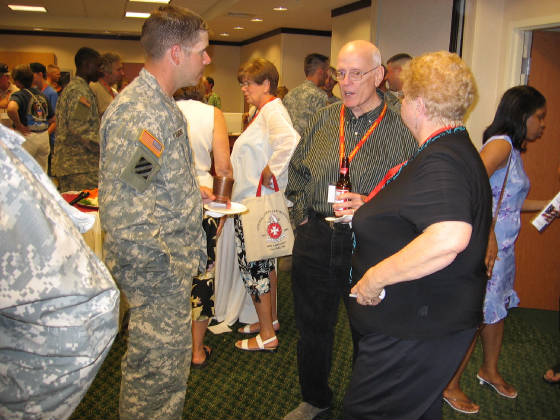 Roy and Edie Huff engaged in conversation
ICEBREAKER/MIXER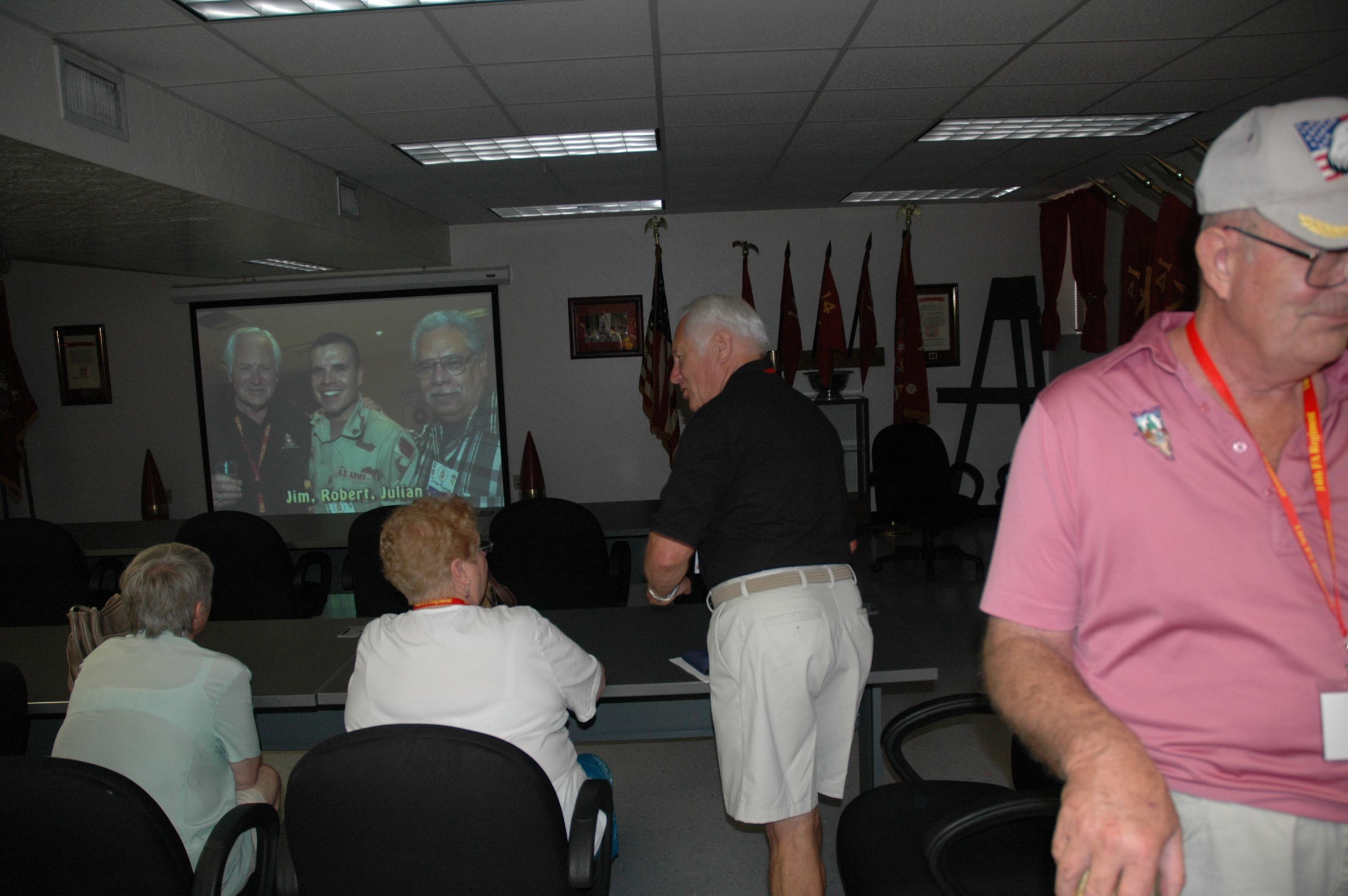 Gisi, Edie & Jim watching slide show
I WANT TO REENLIST!!
ICEBREAKER - MIXER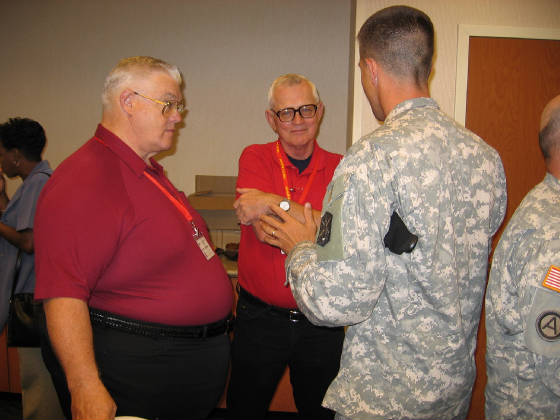 Loren Lundquist and John Eno with 1-14FA Soldier
ICEBREAKER - MIXER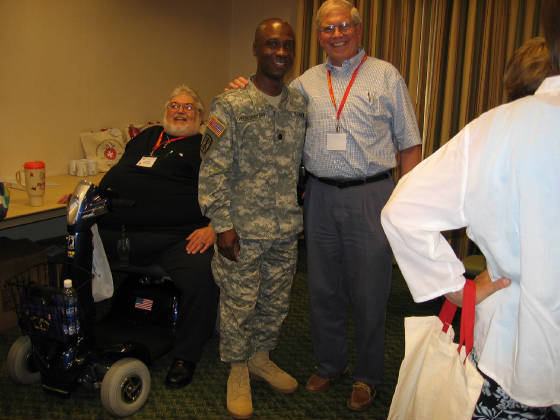 CHARLES, LTC CHEESEBOROUGH, COL(R) BERNARDI
Bob & Dennis on Mt. Scott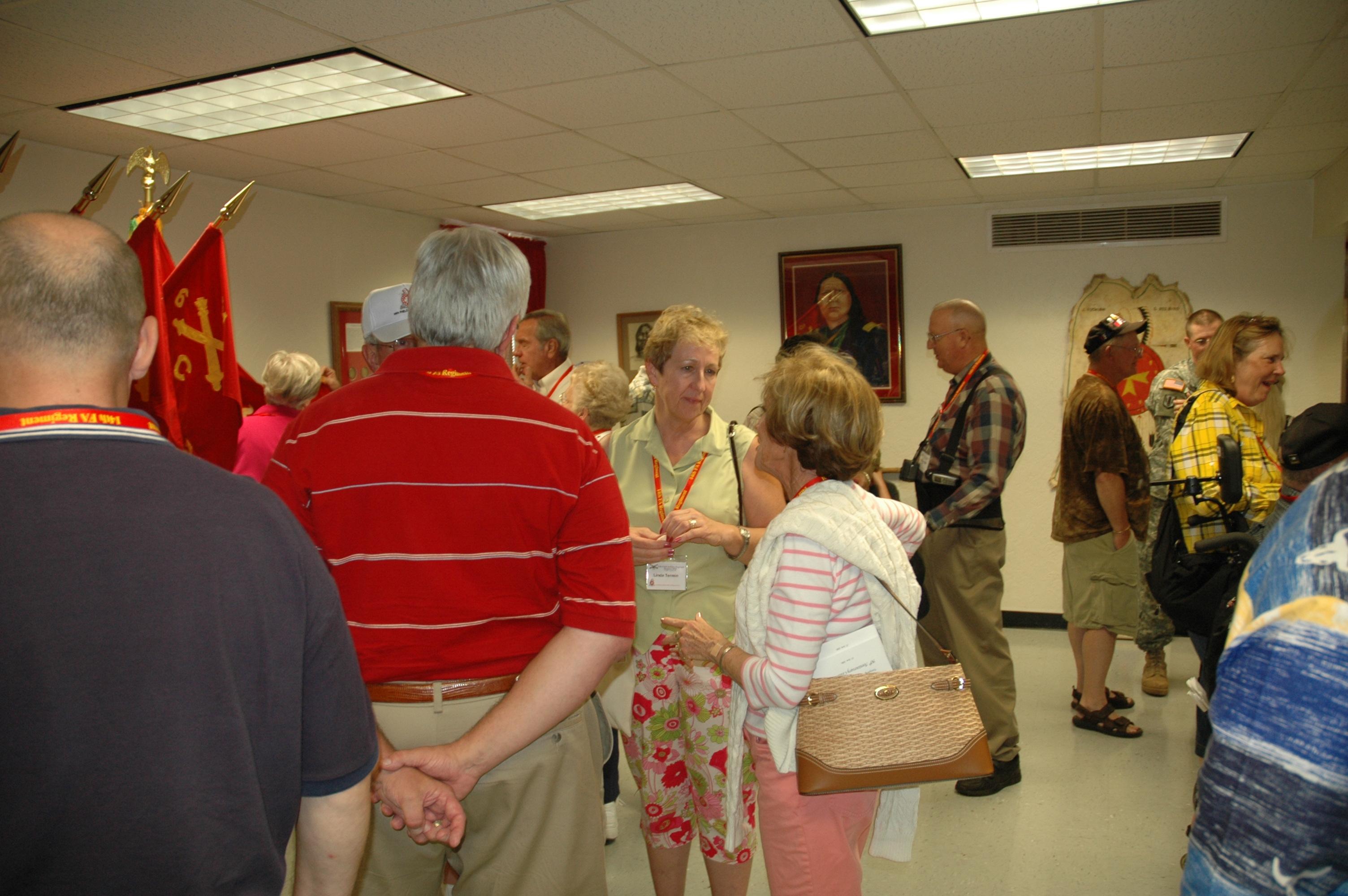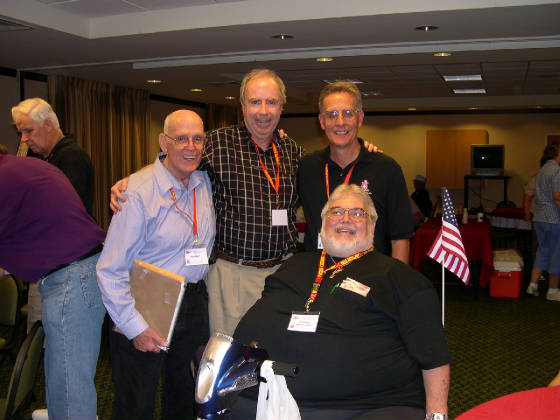 ROY, NEAL, BOB, & CHARLIE
Ed auctioning of stamps and currency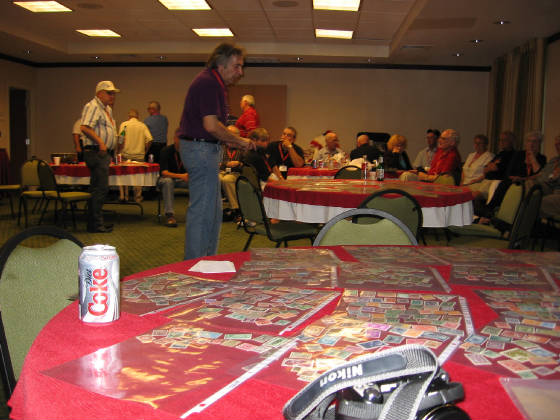 All proceeds went to the Association!
THE WARBONNET 500 HAS BEGUN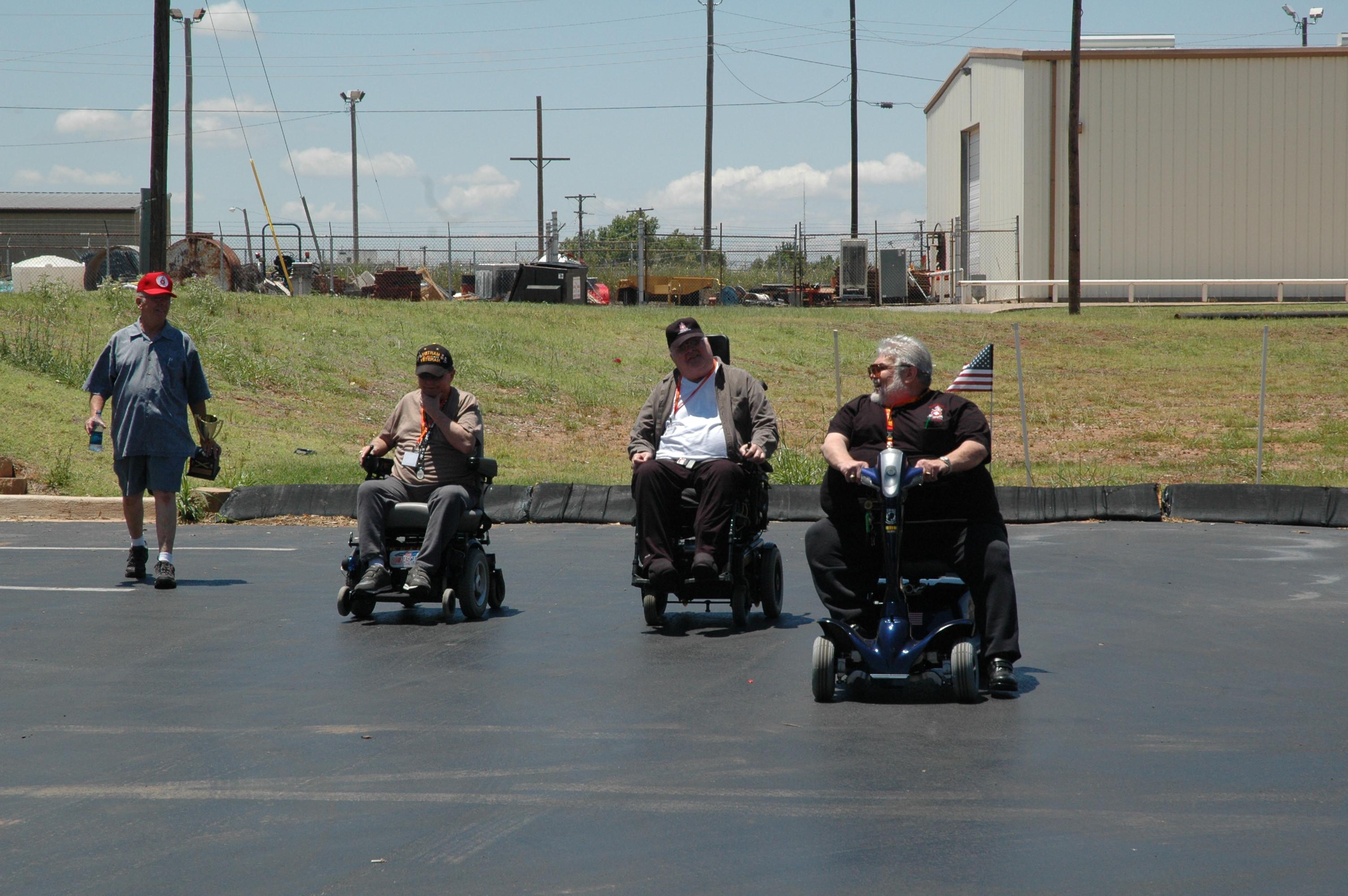 WARBONNET 500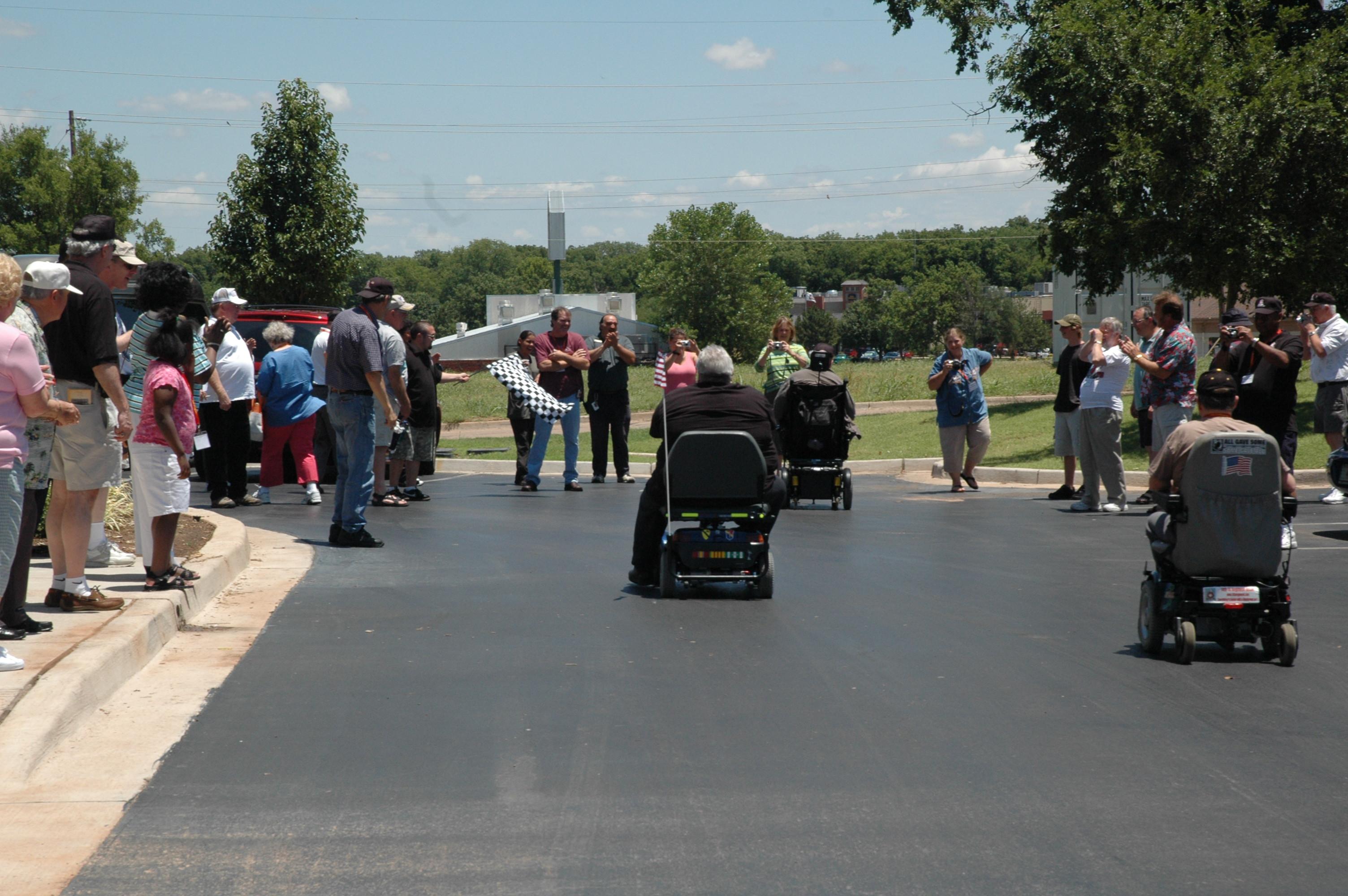 NEARING THE FINISH LINE
AND THE WINNER OF THE WARBONNET 500 IS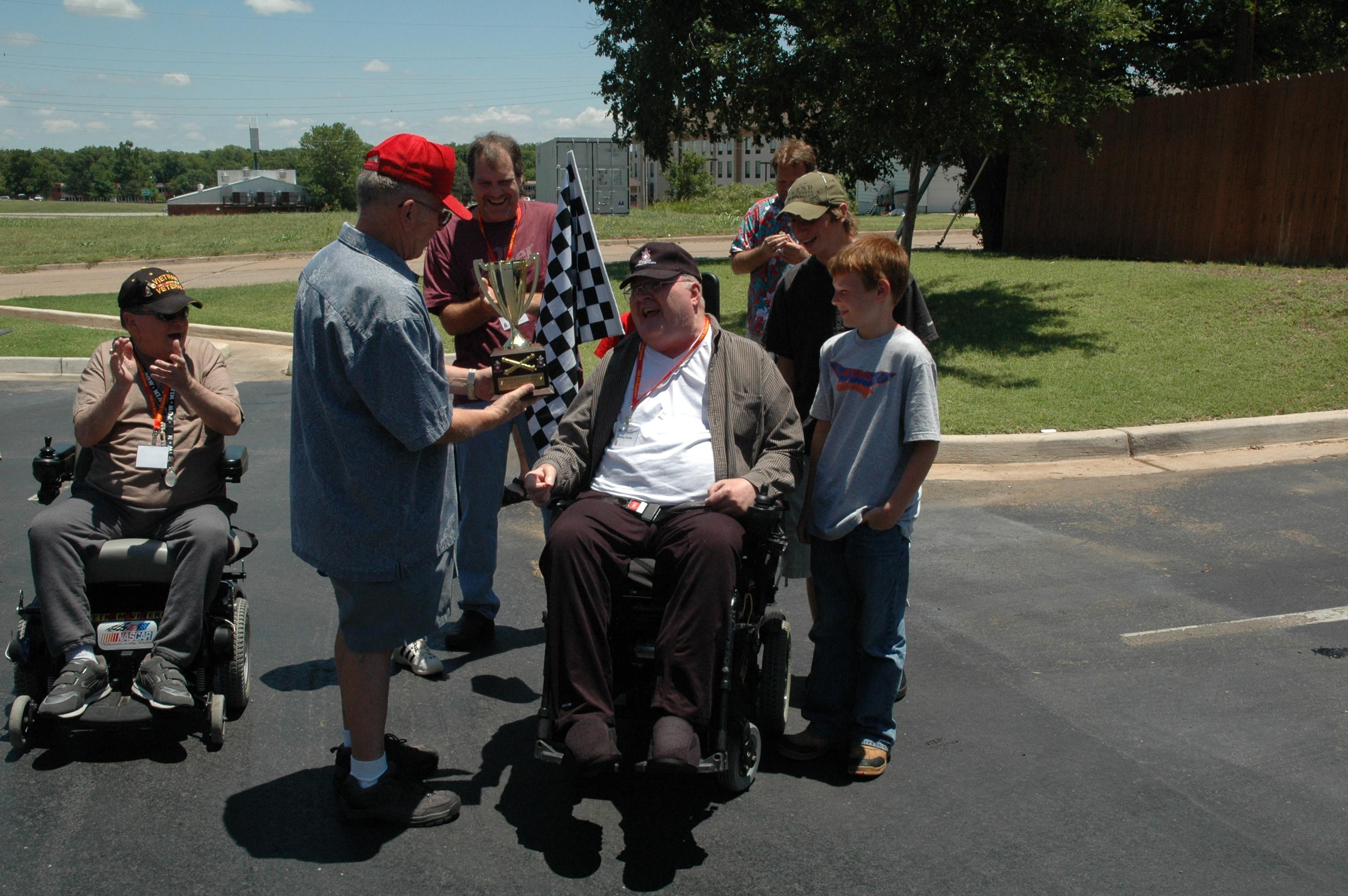 BOBBY HOLDER AND HIS TURBO CHAIR!
WARBONNET 500 CHAMPION BOBBY HOLDER WITH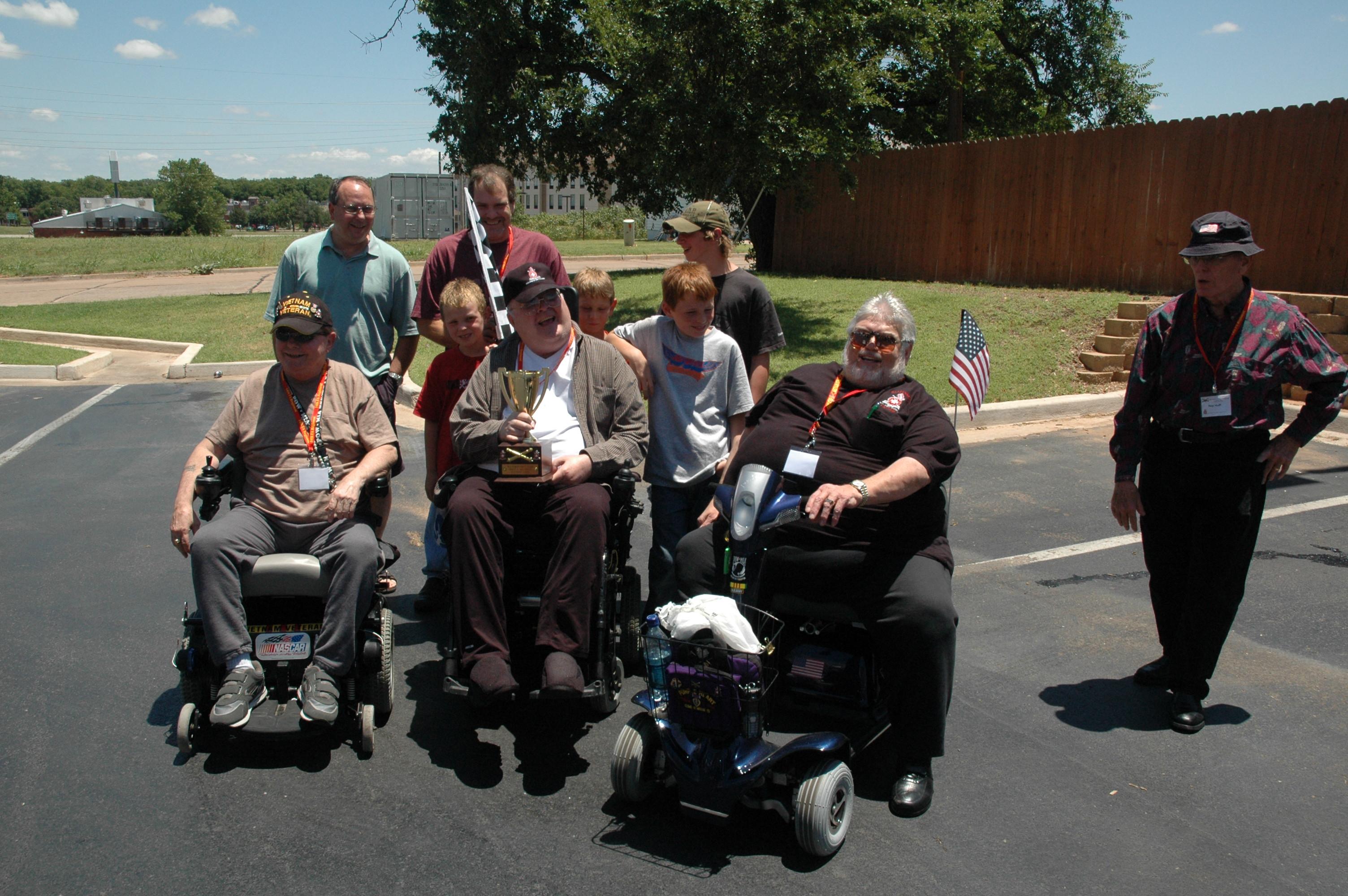 LARRY (SHORTY) TIDWELL and CHARLES MALDONADO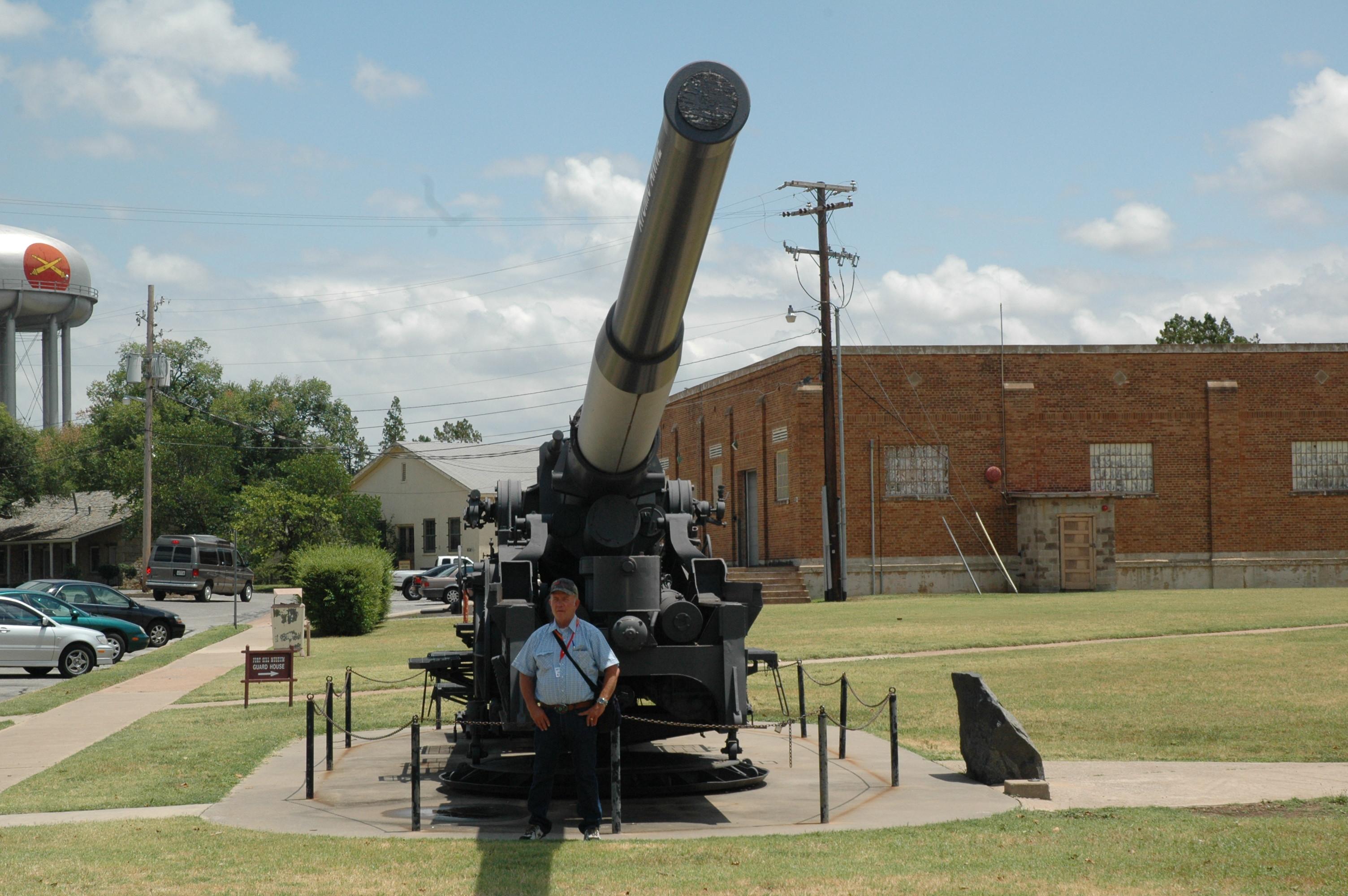 Standing in the shade of Atomic Annie!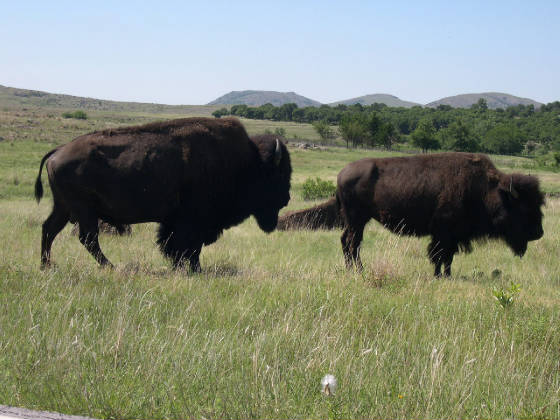 What you had for dinner 0n June 24th!!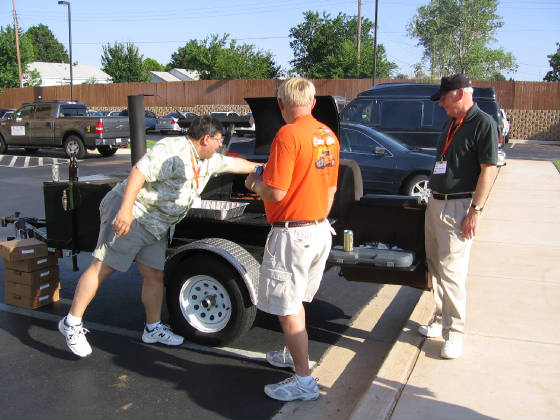 THE CHEFS HARD AT WORK WITH THE BUFFALO BURGERS!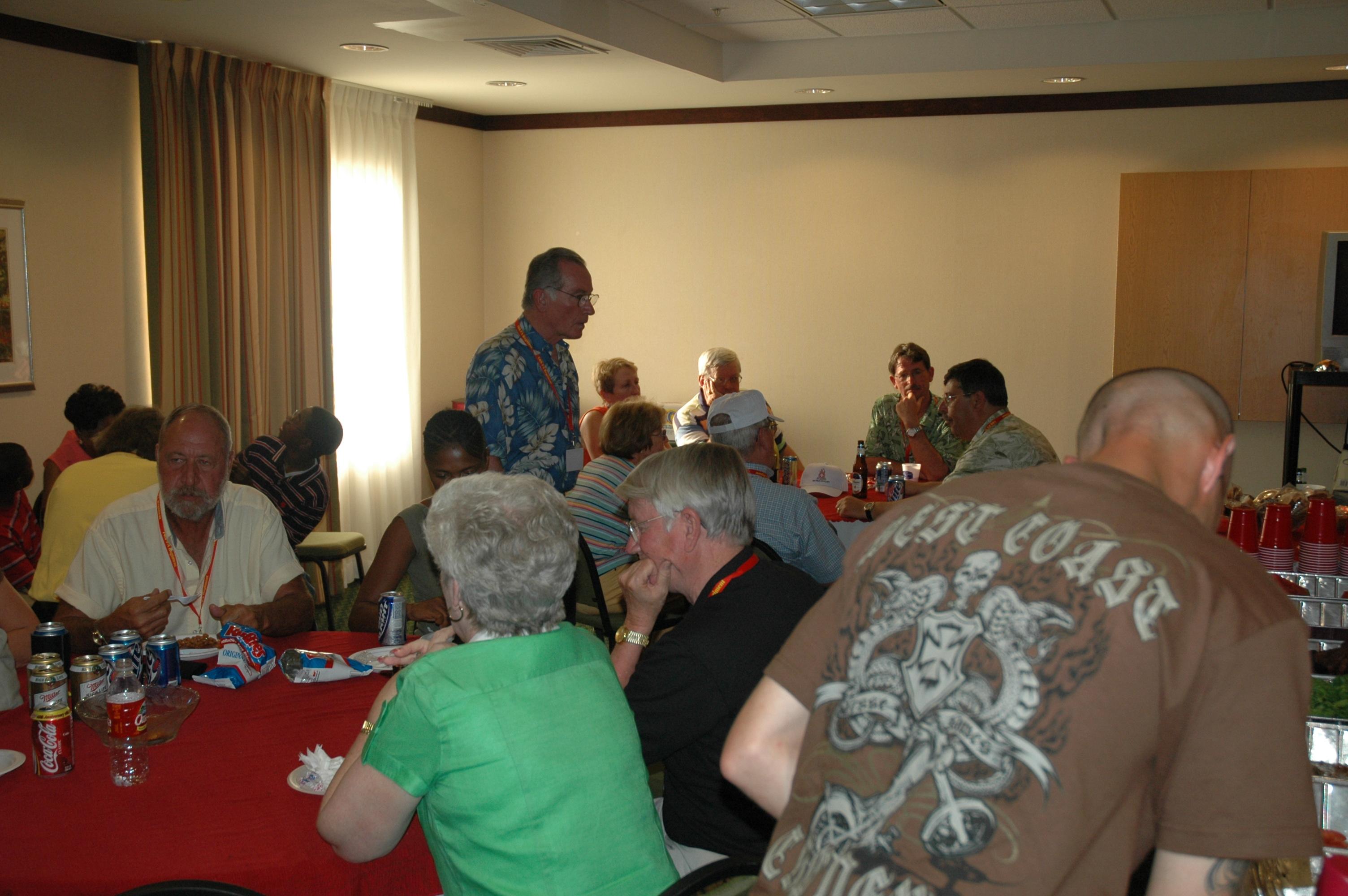 Chowing down on the Buffalo Burgers!!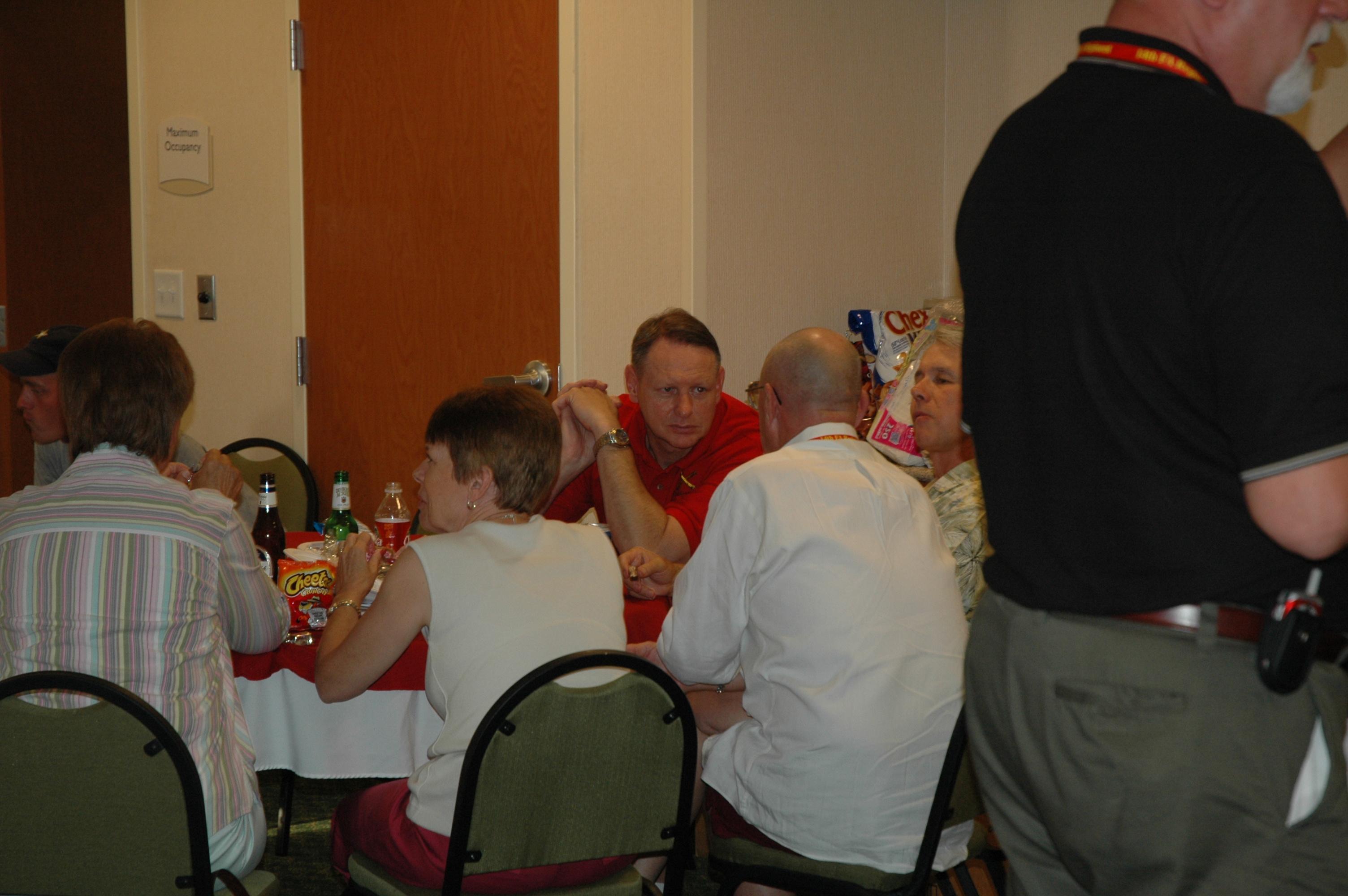 Conversation over a Buffalo Burger and a beer!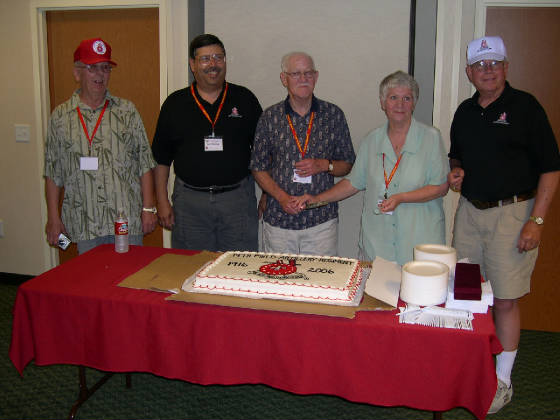 Cutting of the Birthday Cake
Birthday Cake Cutting Ceremony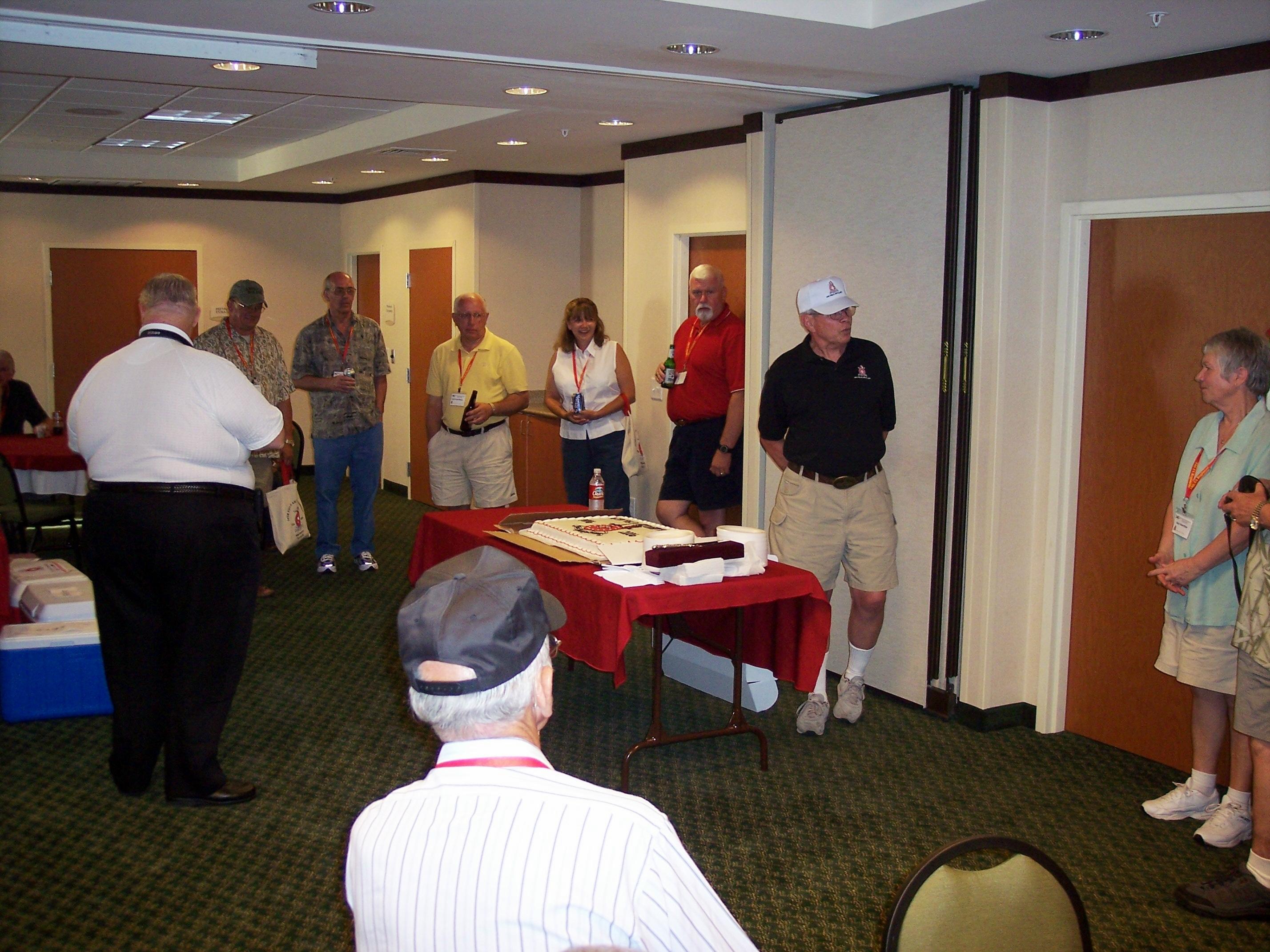 In The background; COL (R) Guenthner & CSM(R) Pearson(3d Bn) watch the ceremony.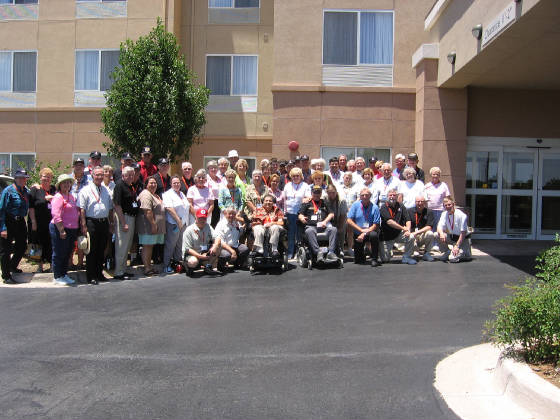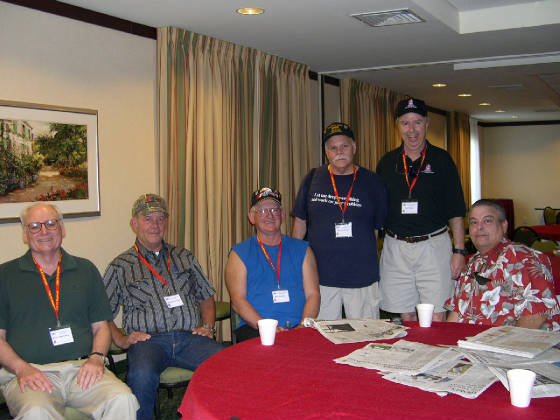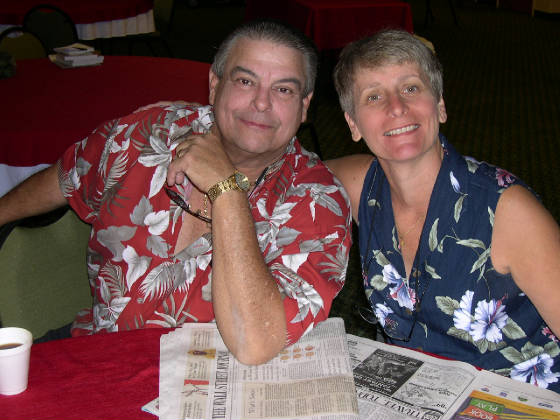 Frank and Stephanie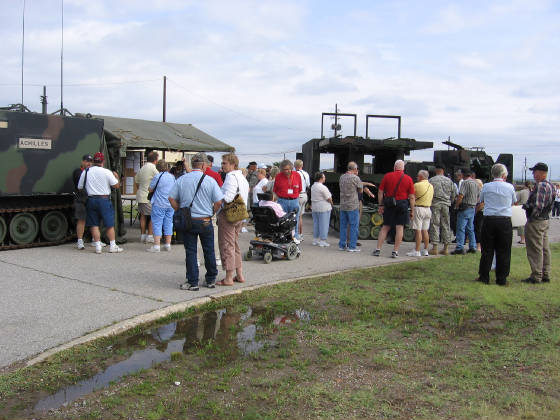 STATIC DISPLAY 1-14 FA EQUIPMENT
1-14 FA SOLDIERS IN FORMATION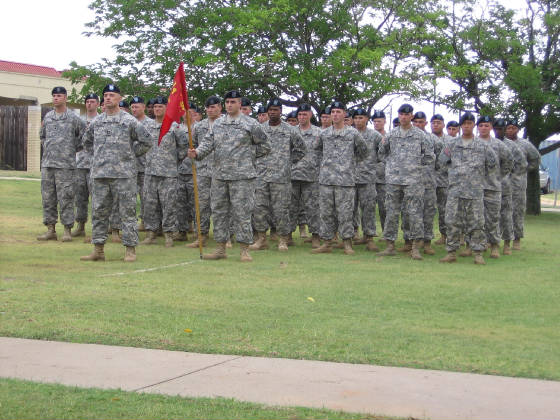 REUNION - REGIMENTAL ROOM CEREMONY
COL (R) ROGER L. BERNARDI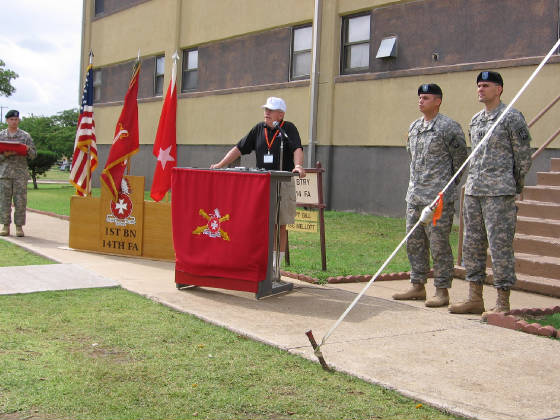 HONORARY COLONEL OF THE REGIMENT
DAVID C. RALSTON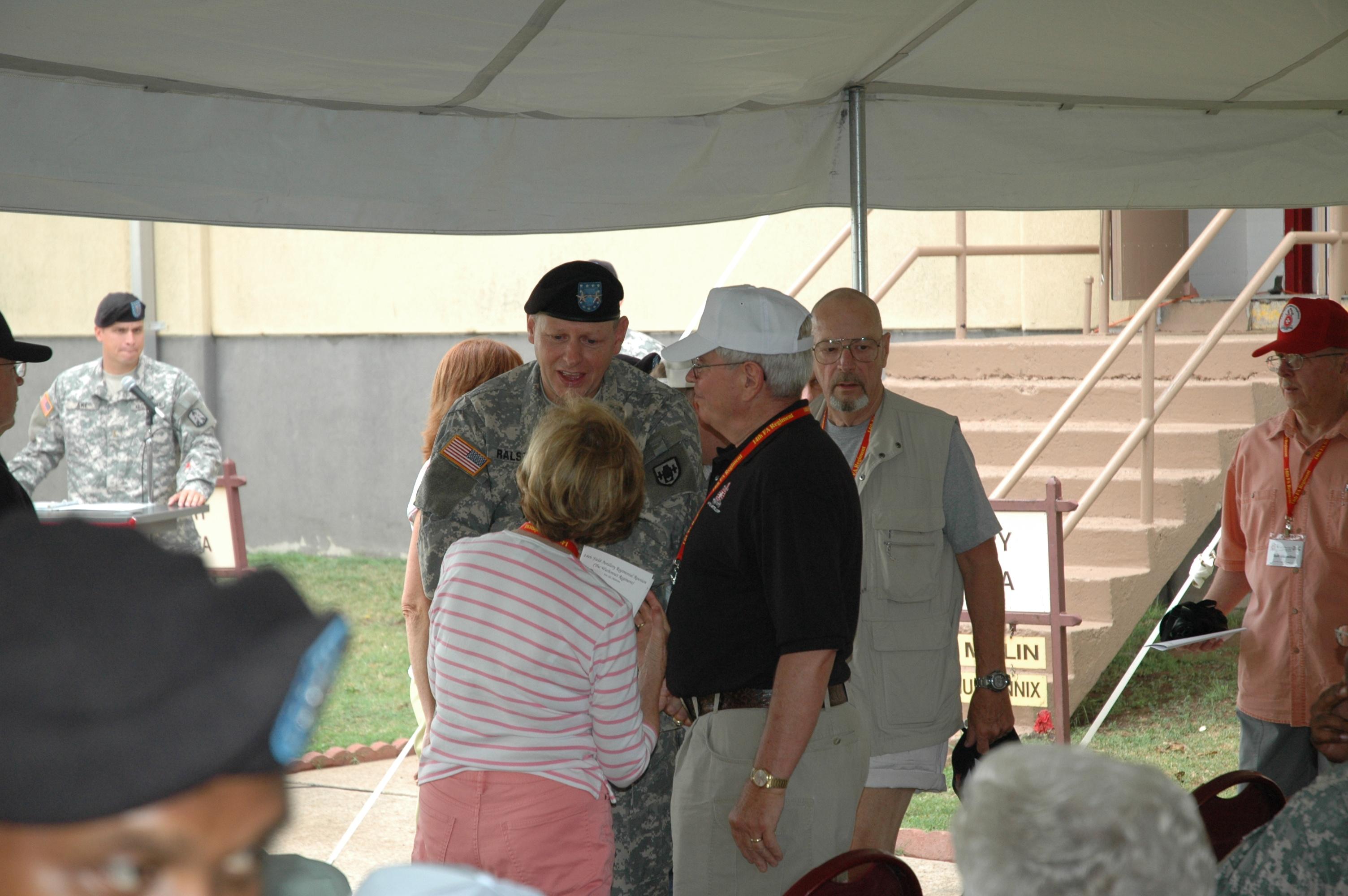 ONCE A 14th FA SOLDIER- NOW COMMANDING GENERAL, FT. SILL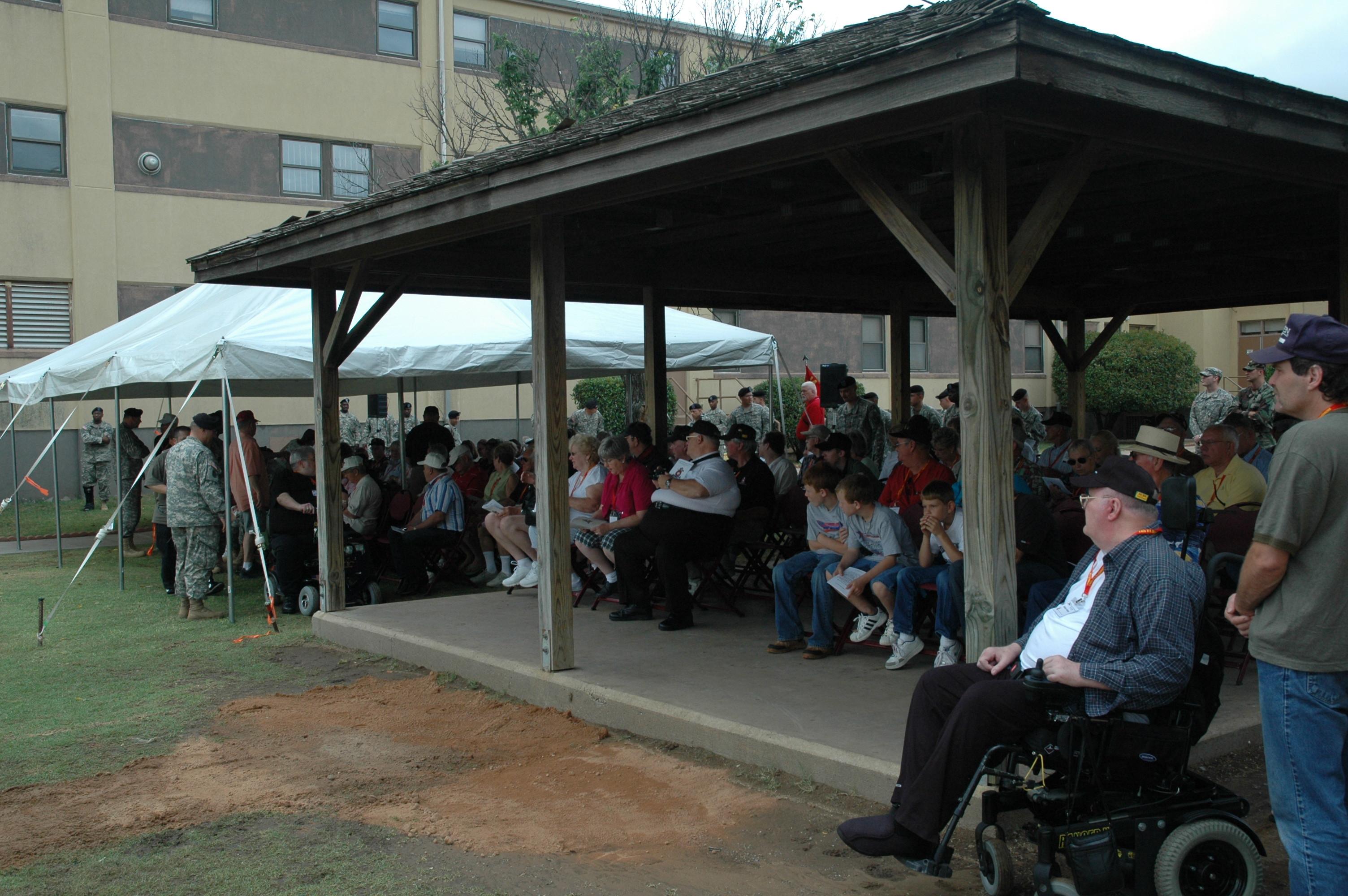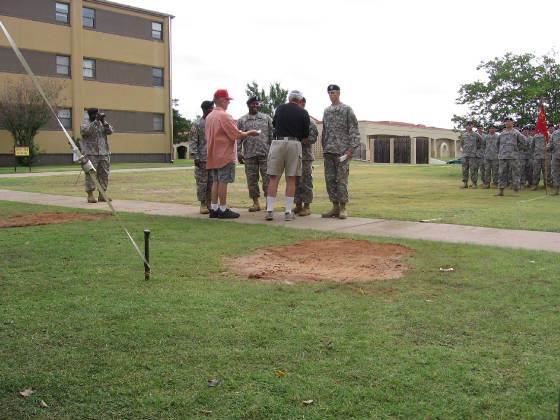 AWARDS PRESENTATION TO NCO and SOLDIER OF THE QUARTER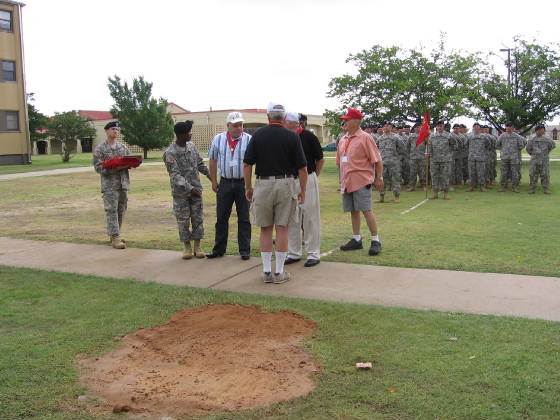 SAINT BARBARA AWARDS BEING PRESENTED TO BOB LUND AND CLIFF STANSBERY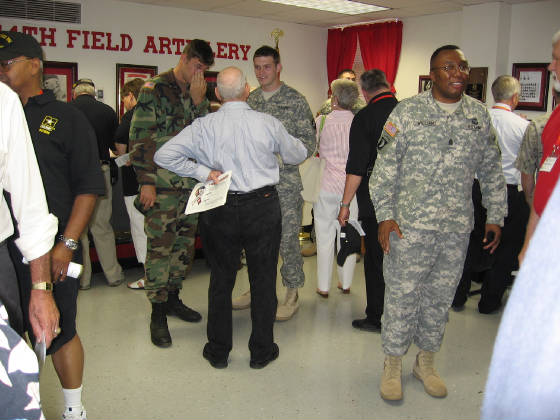 IN THE REGIMENTAL ROOM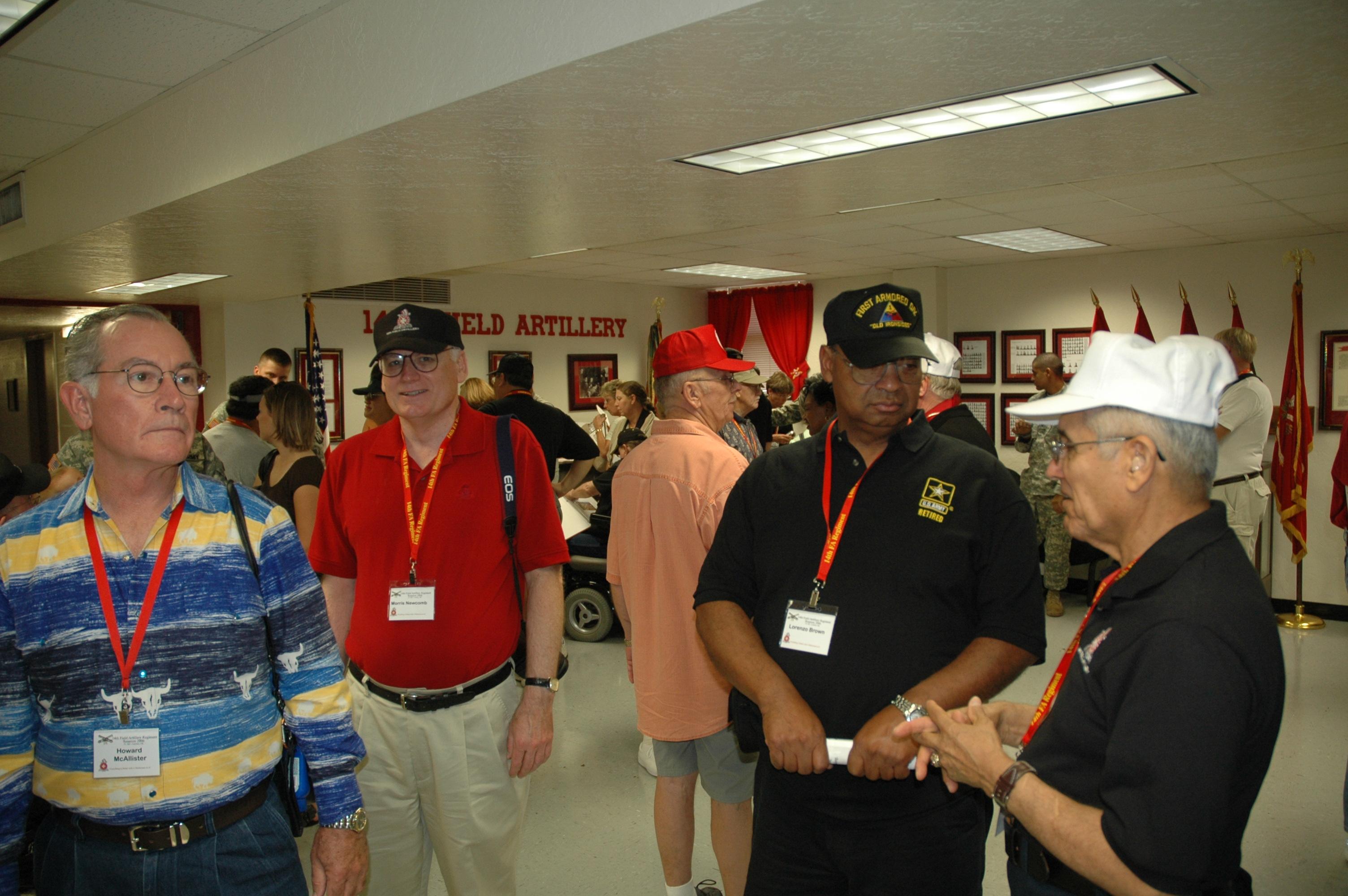 IN THE REGIMENTAL ROOM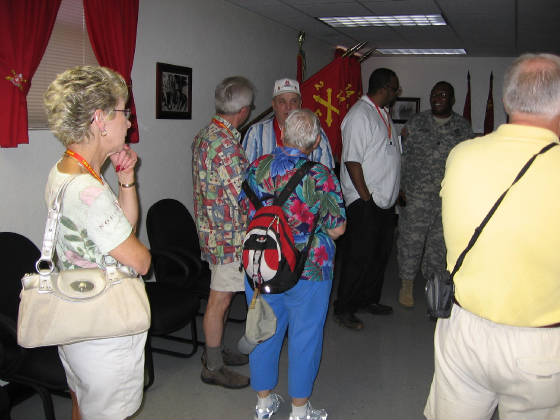 JAN ODOM DEEP IN THOUGHT!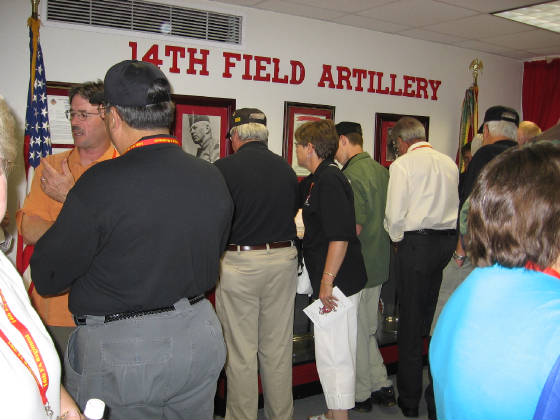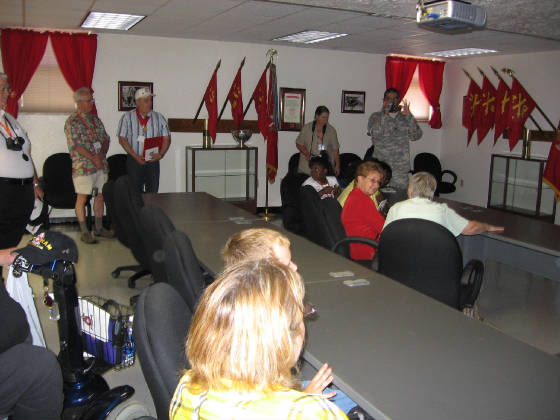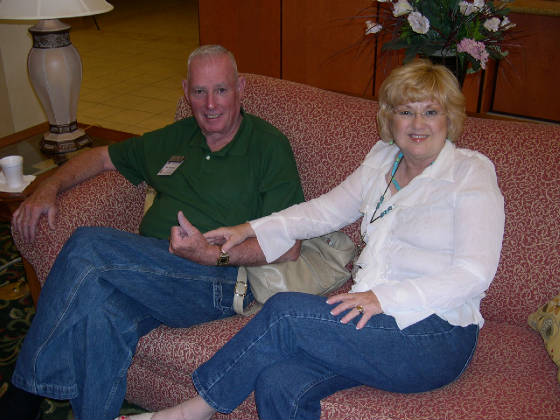 REX and BOBBIE WEAVER
THE KIDS WERE HAVING FUN AS WELL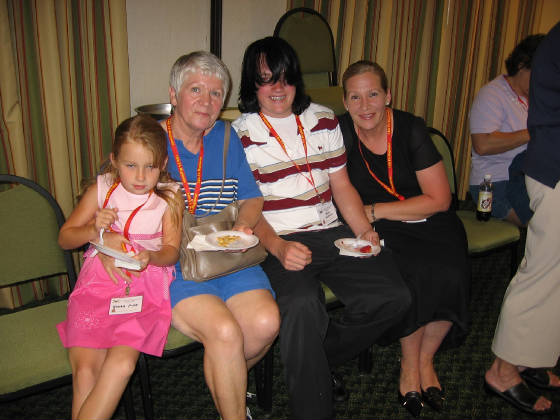 GISI WITH DAUGHTER & GRANDKIDS
MICK and BOB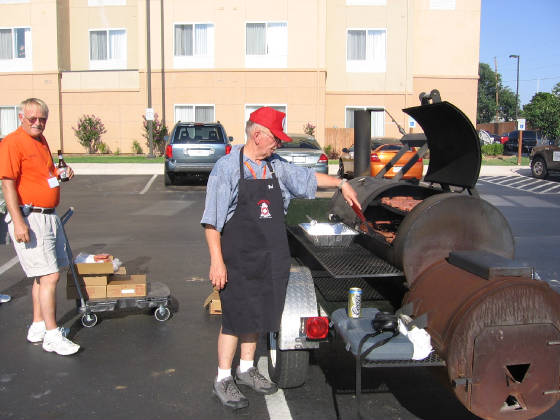 BUFFALO BURGERS ON THE GRILL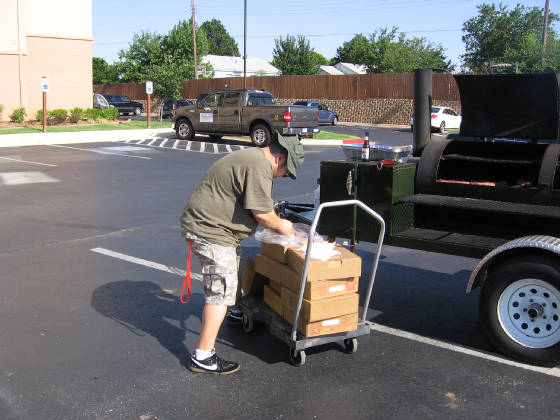 CHUCK UNPACKIN' THE BUFFALO BURGERS
Kiowa in the Pacific
Humphrey Chai
COLONELS OF THE REGIMENT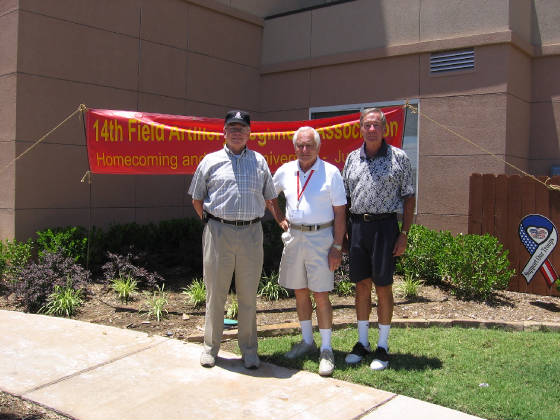 THE BOAT PEOPLE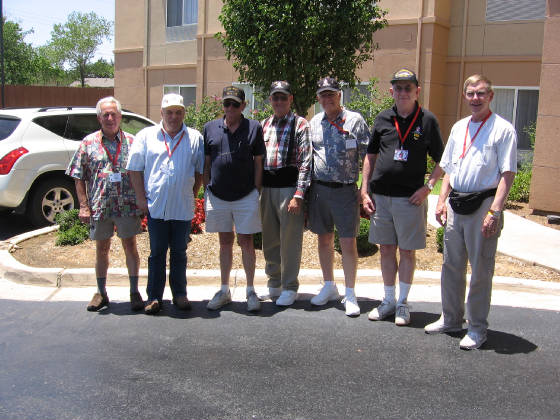 THEY SAILED ON THE USS GORDON TO VIETNAM, 6th BN
Photo below: Left to right: Ken Lee, Bob Hamilton, Tom Rezentes, Roger Bernardi, Dave Termin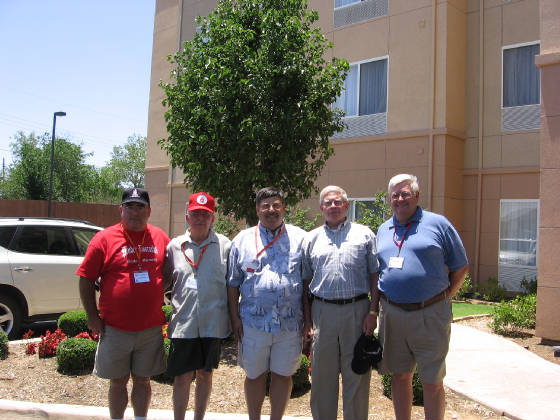 THE PINDER BARRACKS CREW, U.S. Army Europe, 6th BN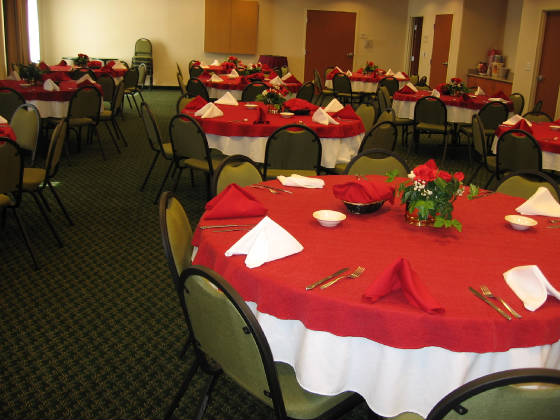 PREPARING FOR FAREWELL DINNER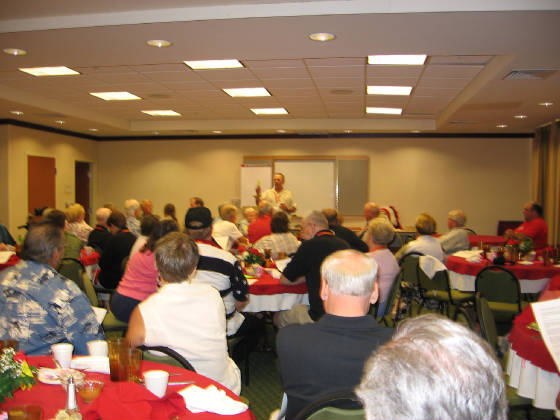 DINNER AND BUSINESS MEETING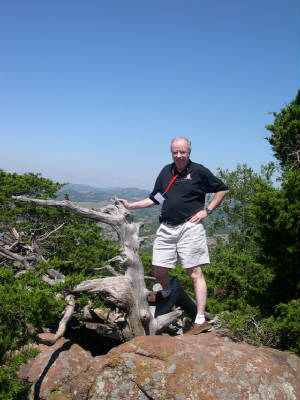 Neal Fagan on Mt Scott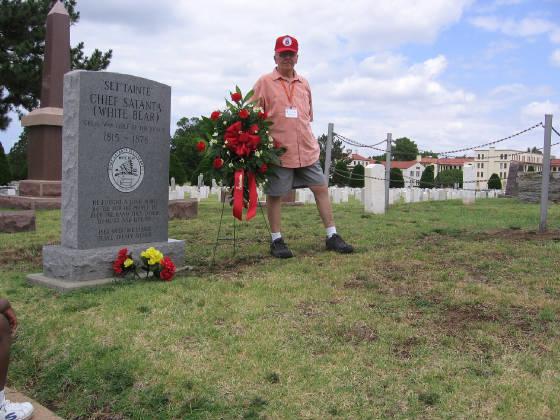 PAYING HOMAGE TO CHIEF SATANTA, FORT SILL CEMETERY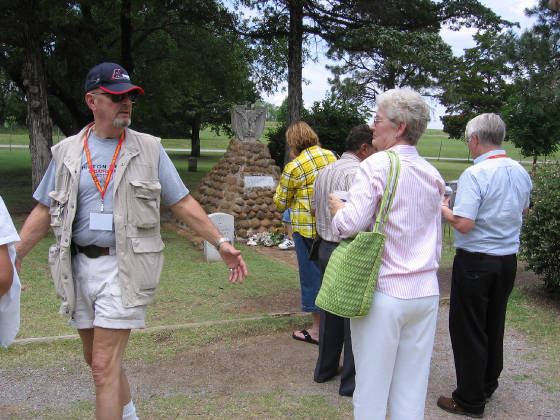 GERONIMO'S GRAVE SITE, FT SILL, OK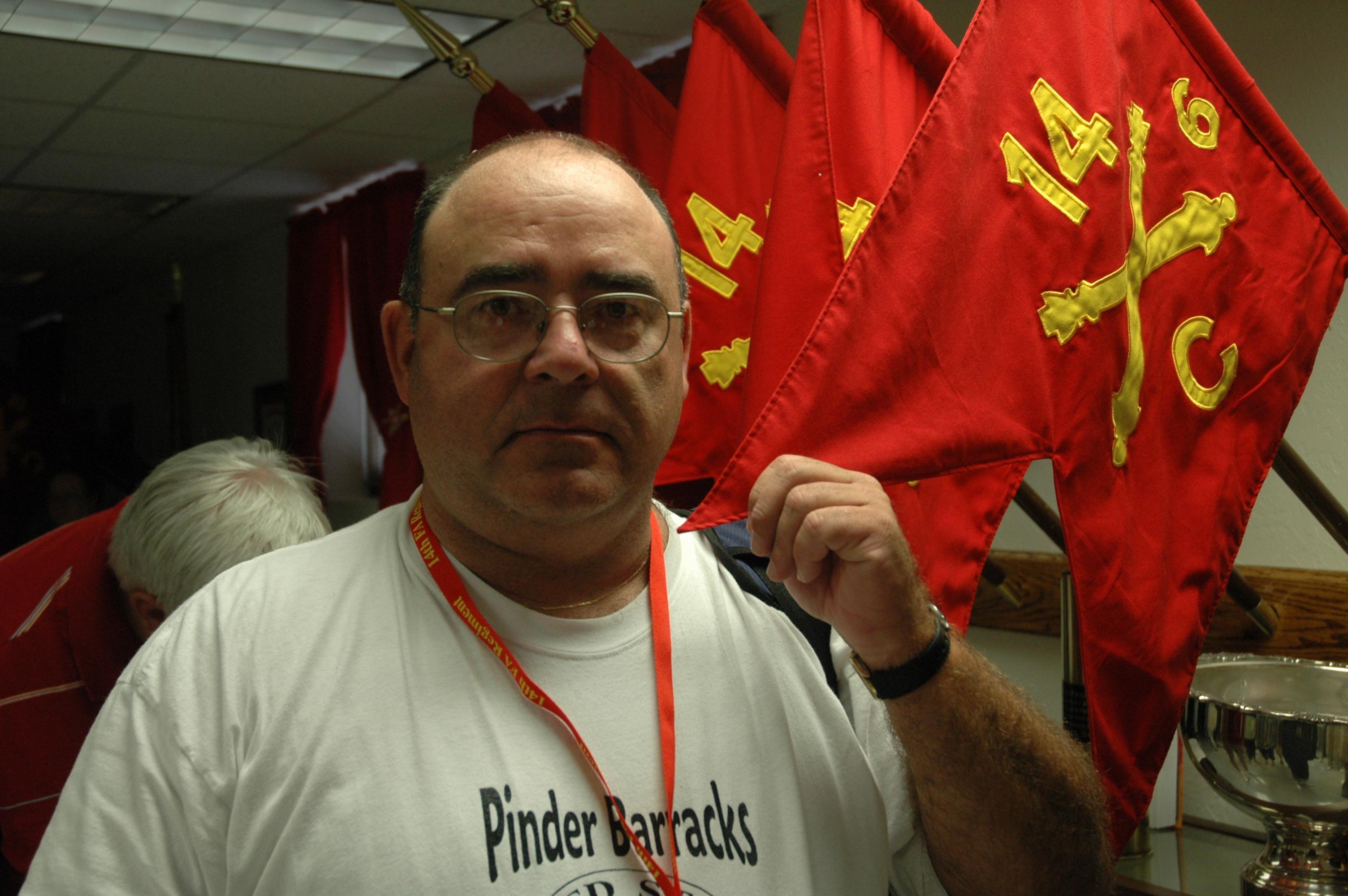 KEN LEE and HIS BATTERY GUIDON