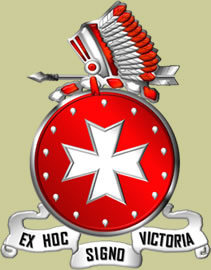 THE FIELD ARTILLERY CENTER AND FORT SILL
UNITED STATES ARMY FIELD ARTILLERY ASSOCIATION
Complete listing of Operations Iraq Freedom and Enduring Freedom Casualties
Department of Veterans Affairs
Information Paper on Post-Traumatic Stress Disorder
A woman-owned information resource serving the armed forces, veterans, retirees, DOD civil servants and their spouses and dependents. Military Connection.Com
Armed Forces Retirement Home. YOU may be eligible!
Over 500 Federal & state benefits listed on one site. Good information.
For you Army Retired folks. DFAS has a My pay site that allows you to manage your pay information, W2s and more.
Looking for an old friend or for your old outfit?
Looking for an old friend? These folks are good at what they do! In 2 hours they found an friend of mine that I had not seen in 32 years!
There is NO job in the Field Artillery for the weak, the timid or the indecisive.
2d Howitzer Bn, 14th FA
Click here