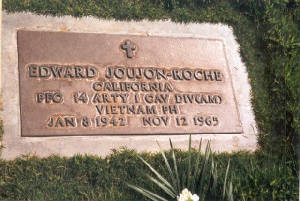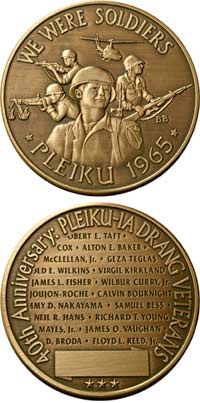 The Veterans of the Battle of IaDrang Valley had this coin produced for the fortieth anniversary of the battle. Joujon-Roche' name is on the reverse of the coin.
Ed Joujon Roche was the first man killed in action from the 6th Battalion, during a mortar attack on 12 Nov 65 at Catecka, Vietnam. His resting place is in a beautiful cemetery in Bakersfield, CA.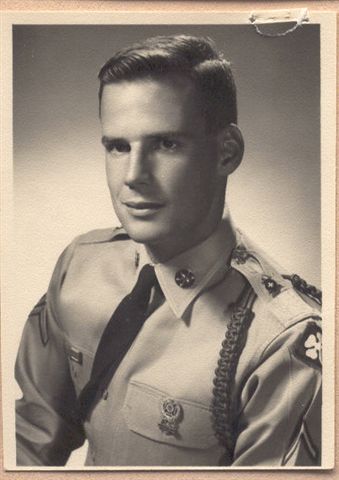 Edward Joujon-Roche
USS Gordon
Transport to Vietnam
USS Gordon

Transport to Vietnam
The guns, pictured below, were named after famous and infamous Plains Indians. The names; Satanta, Red Tepee, Kicking Bird, Lone Wolf, Sitting Bear, Big Bow, Big Tree, Red Otter, Mow-Way, White Wolf, Eagle Heart and Fast Bear were painted on each gun tube, respectively.1965, Ft Sill, Oklahoma. (Photos & information by Ron Keown)
1965 Kiowa Ceremony, Ft Sill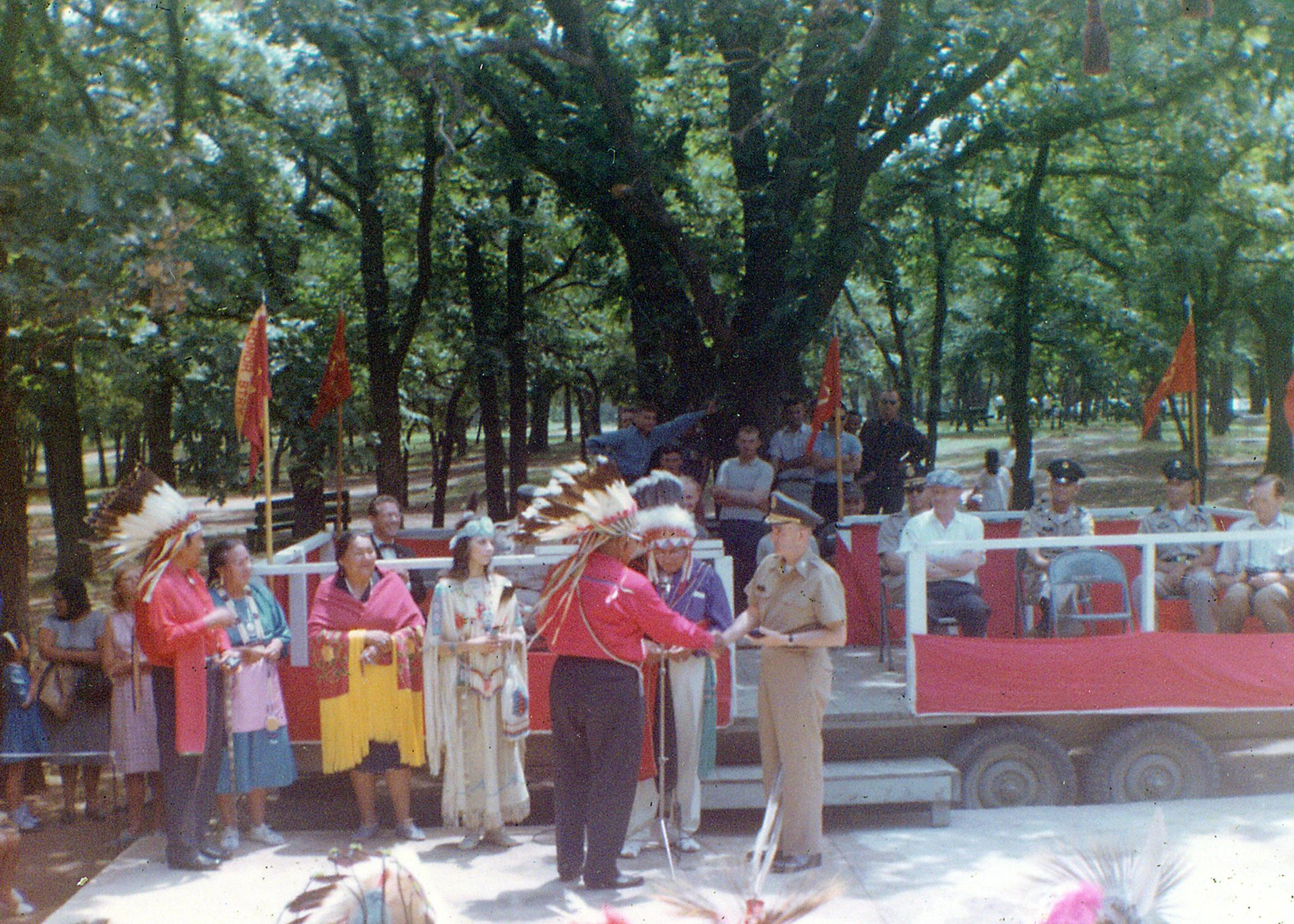 Blessing of the guns prior to deployment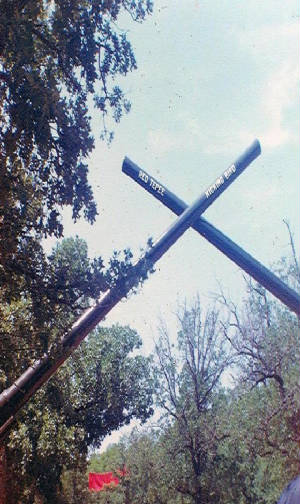 Blessing of the Guns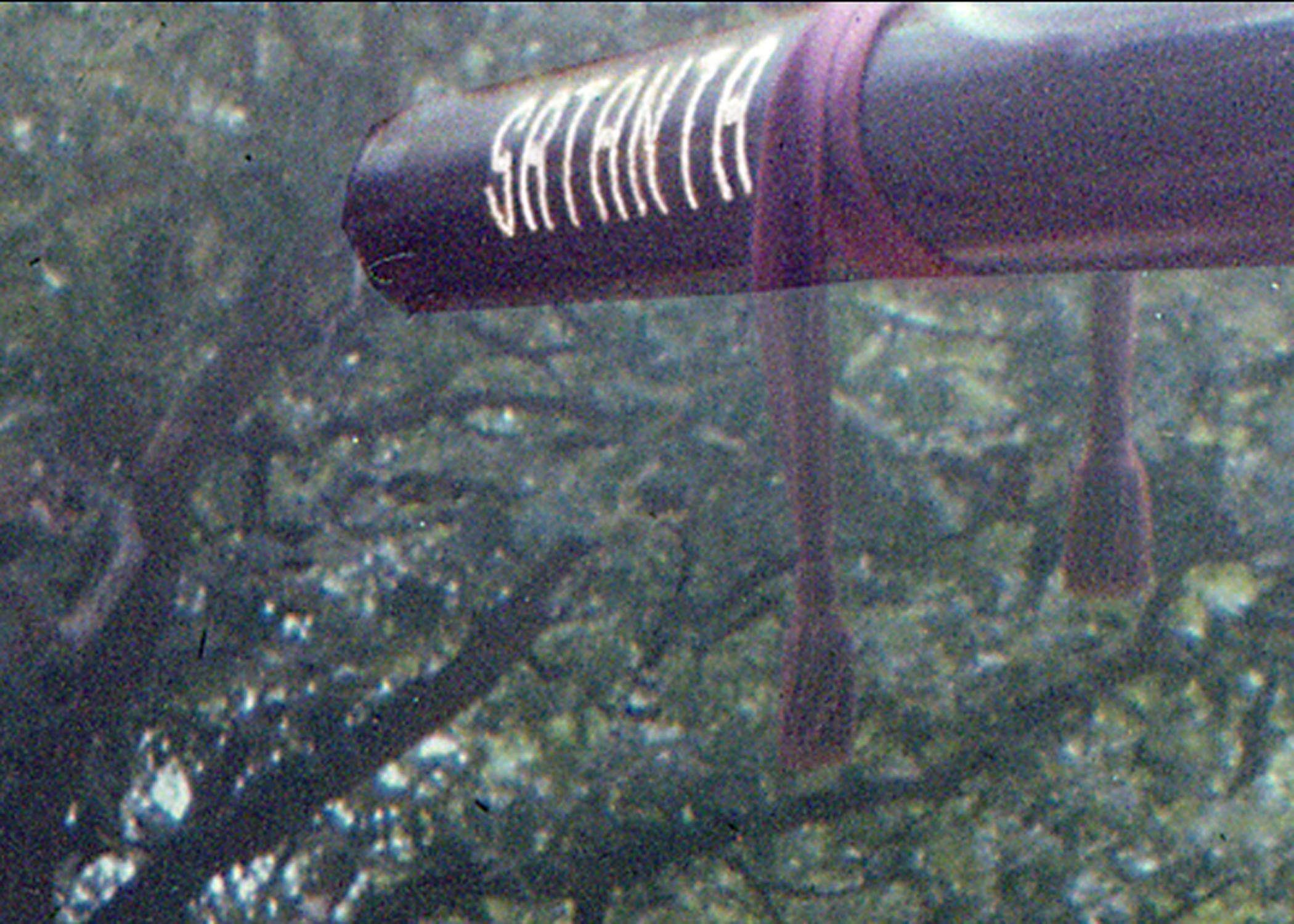 Blessing of the guns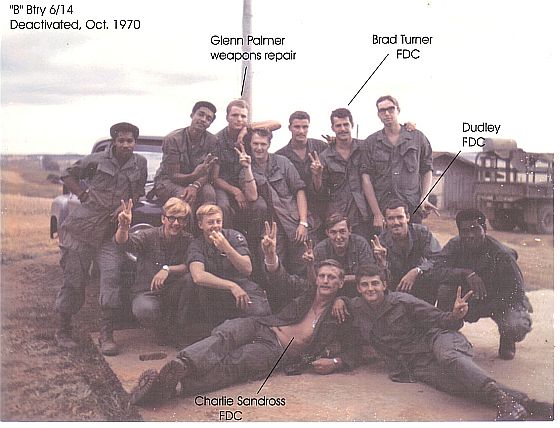 B Btry 6-14FA members at Artillery Hill, 1970. (Can anyone add more names to the faces?)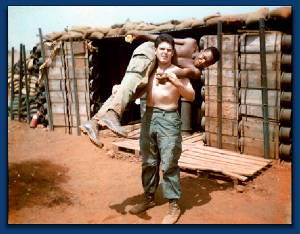 Charles Maldonado & James Washington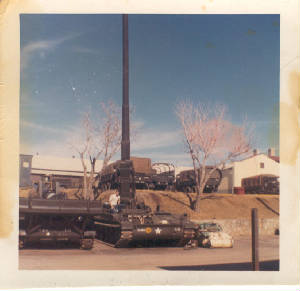 Bob Lund 1965, Motor Pool, Ft Sill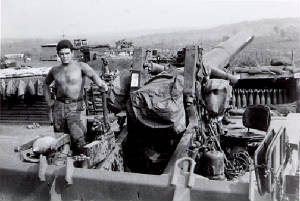 Charles Maldonado
Donut Dollies with 6th Bn troops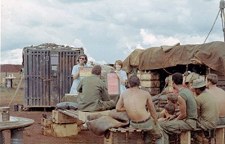 Year unknown: Photo from Dollies website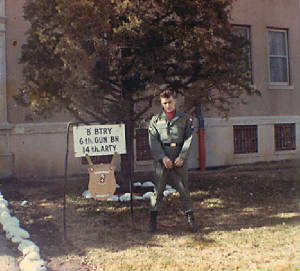 Bob Lund, Ft Sill
LTC Robison at Graf Officers Club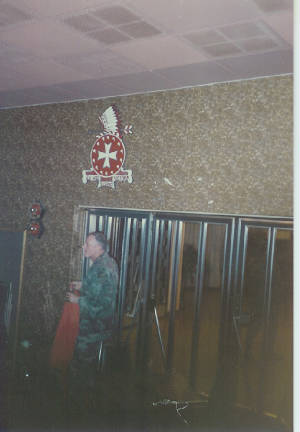 Speech after putting Crest on wall, 1985, Germany
LTC Charles Mitchell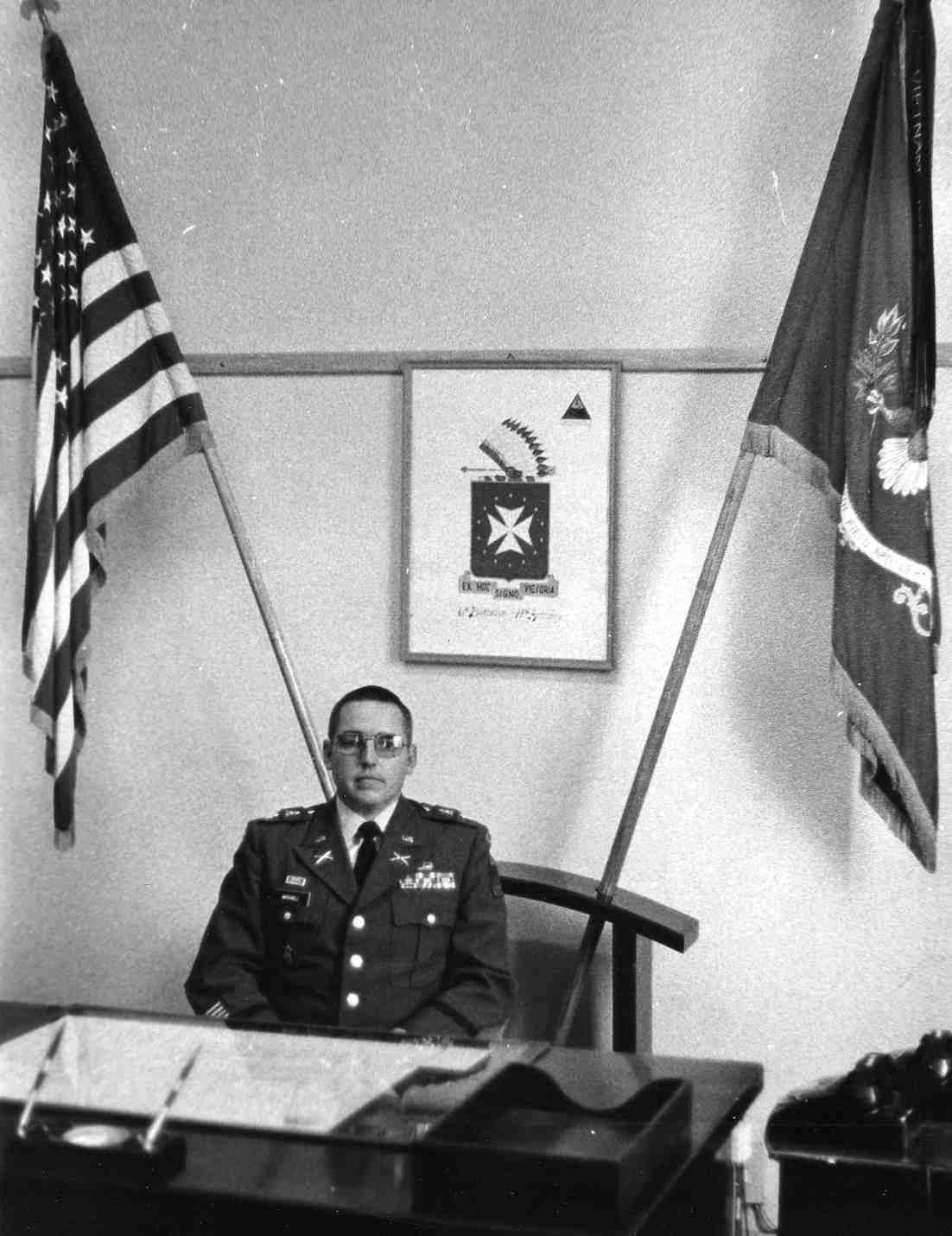 6th Battalion Commander Aug 75 - Feb 77
Pinder Barracks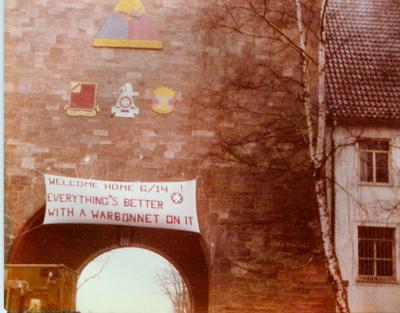 This Welcome home was always up on the arch after completion of field training!
Pinder Barracks, Germany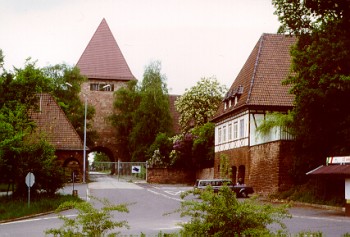 Home of the 6th Battalion for 16 Years!
Pinder Barracks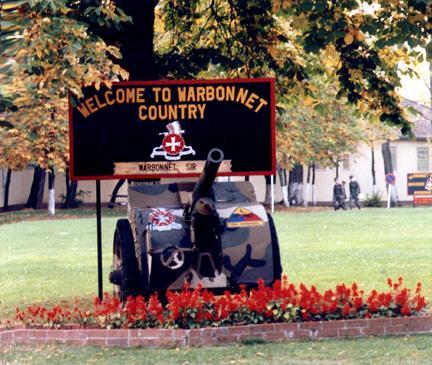 When you came thru the arch, you were in Warbonnet Country!!
8 inches of snow - Camp Algiers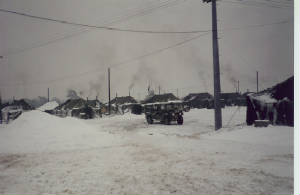 The warm temp of the day---18*
These photos were taken with color film! Ah, Germany in the winter.
Battalion Winter Training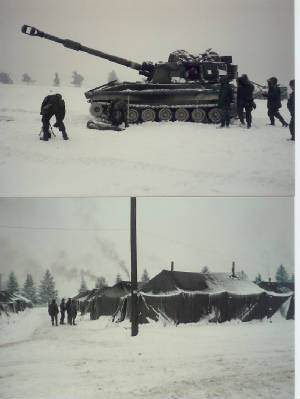 Germany, 1985
122MM Rocket hit near Smasher Forward
Near C Btry, Kontum 1970
First Mission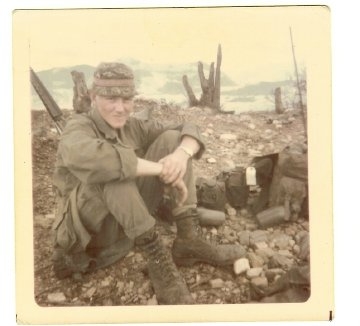 Mike Brummett
BruNo
Mike Brummett's RTO
Mike Brummett's photos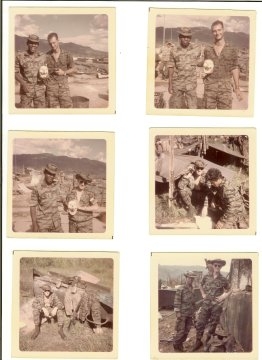 DakSeang
FSB ATHENA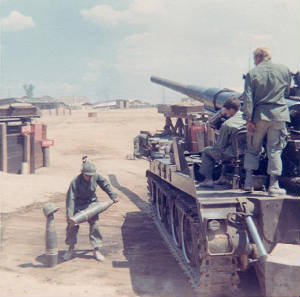 C BTRY, Early 1970
1970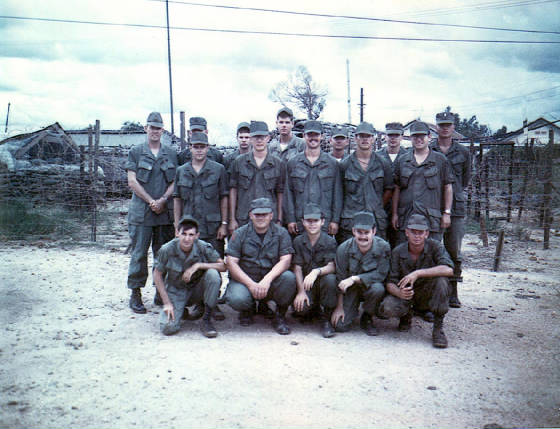 Smasher Forward
Bravo Btry
Left to Right: PFC Frissen, Charles Sandross, Neal Fagan,Alan Ream,Barry Chandler
Photos courtesy, Neal Fagan
Photo taken along side FDC, BenHet Jan or Feb 70