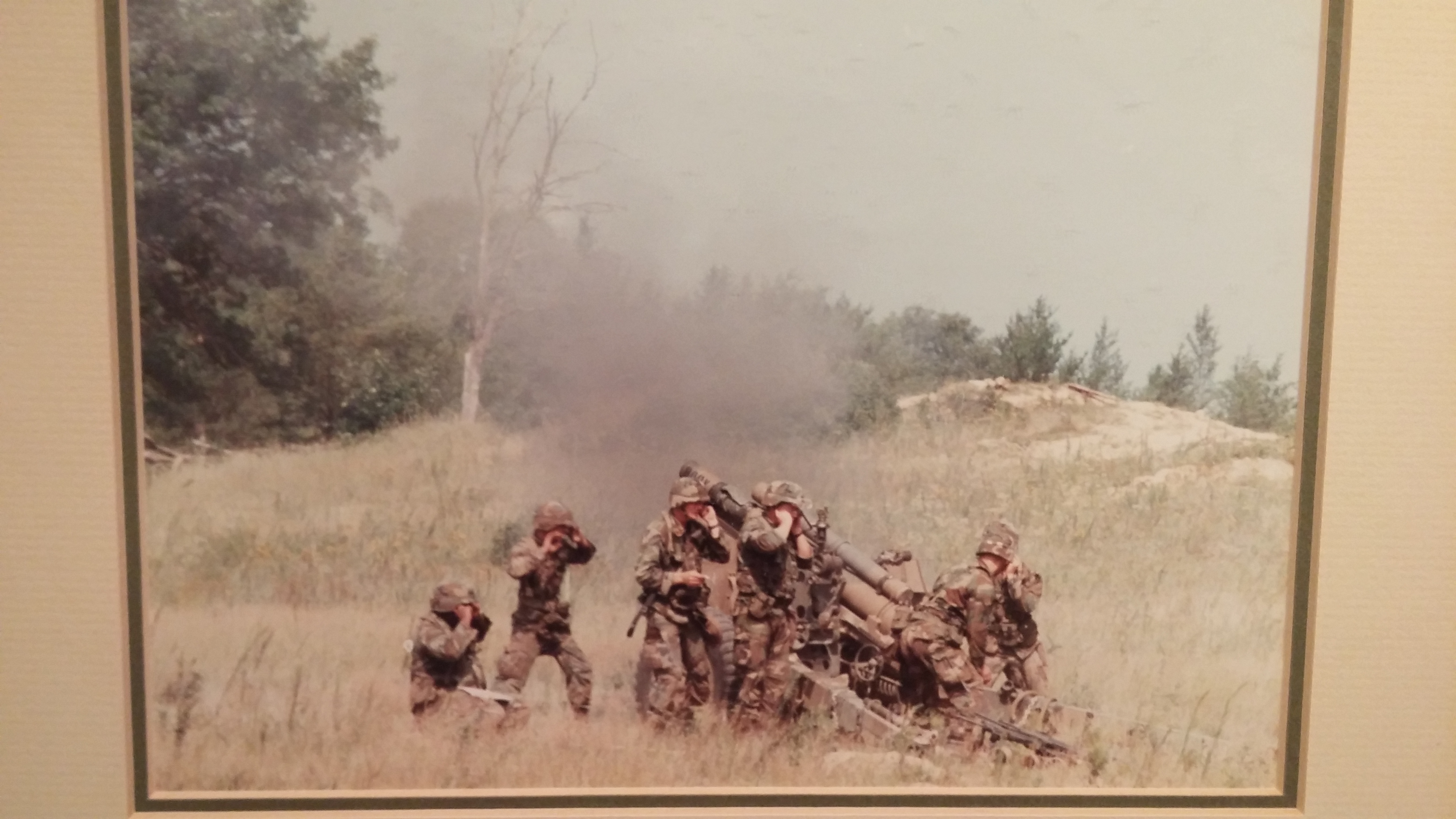 B Btry 3/14 FA executing a Two Gun Raid
(Photo courtesy of Andrew Pearson)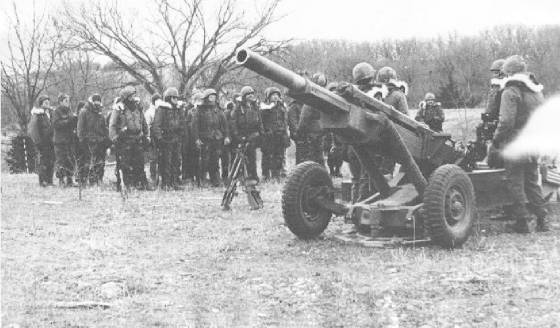 A Btry 3/14FA winter training
(Photo courtesy of Andrew Pearson)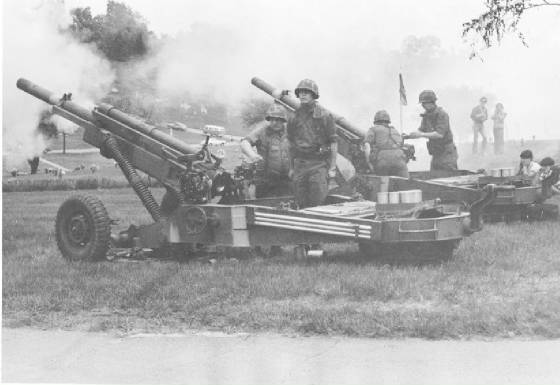 A Btry 3/14FA Veterans Day salute
(Photo courtesy of Andrew Pearson)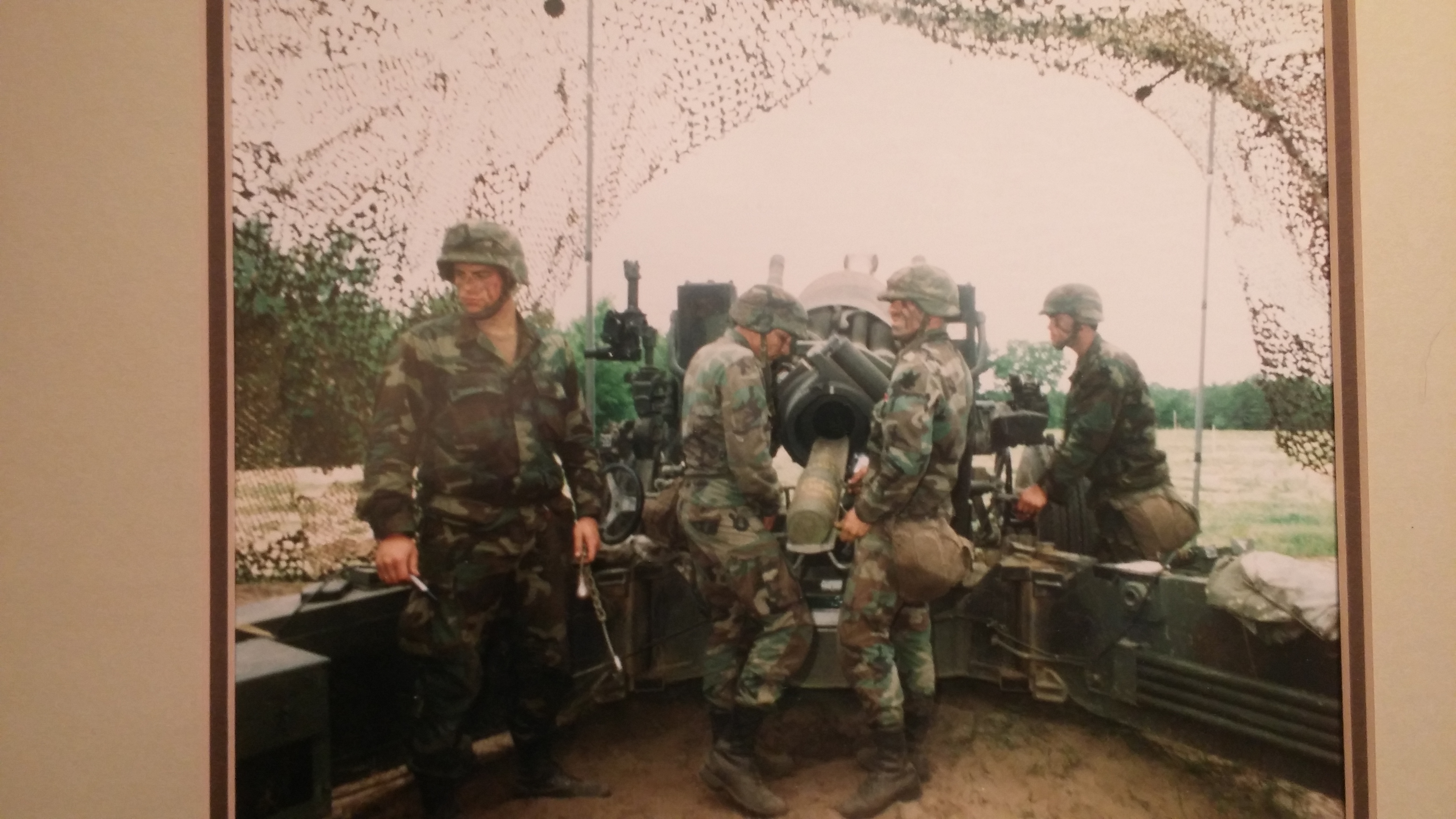 G Btry 11th FA was assigned to 3/14FA as part of the 6th Infantry Division round out
(Photo courtesy of Andrew Pearson)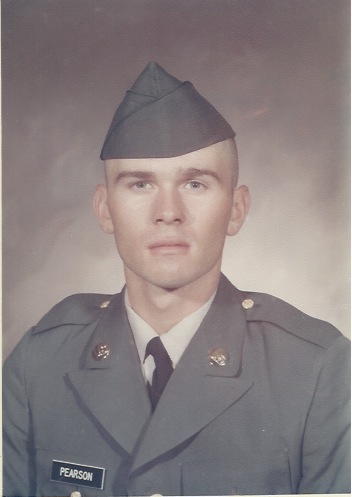 PV2 Andrew Pearson – Basic Training, 1968
(Photo courtesy of Andrew Pearson)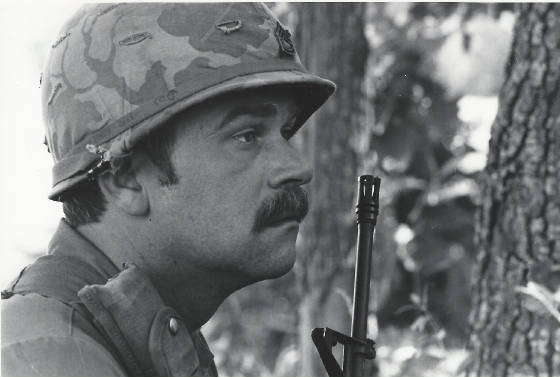 SFC Andrew Pearson – Gunnery Sergeant, A Btry 3/14FA
(Photo courtesy of Andrew Pearson)
*******************************************************************
C Battery, 14th Field Artillery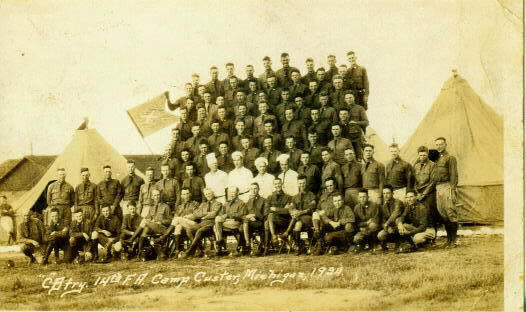 Camp Custer, Michigan, 1924
The photo above was sent to me by Eldon Wade, son of Roy Rual Wade. Roy Rual Wade is the fourth man from the right in the second row. The photo is of C Battery, 14th Field Artillery, Camp Custer, Michigan, 1924, assigned to the 6th Division. According to the Lineage, C Battery, 14th Artillery is the predecessor to the 3d Battalion, 14th Field Artillery. Roy Rual Wade has found his way home, thanks to his son, Eldon Wade.
Jack Guenthner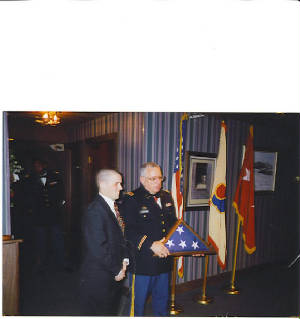 Former Battalion Commander
Col Jack Guenthner being presented flag flown over his first duty station of Ft. Benning, GA. and his last duty station of Rock Island Arsenal, IL. Flag presented by his son, DR. Scott Guenthner.
Bravo Battery Section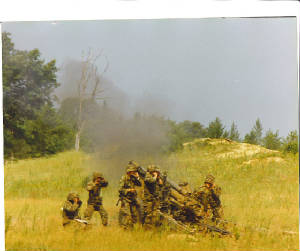 Firing at Ft. McCoy, WI.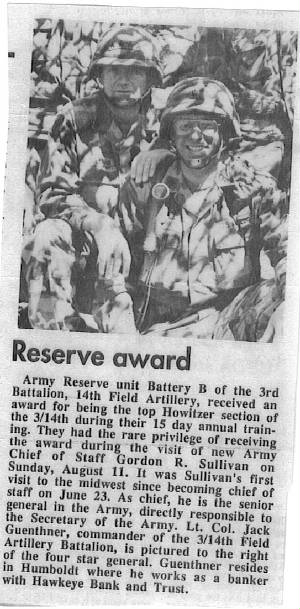 14th Field Artillery (Fort McCoy Archives)
Camp McCoy, Late 1920s