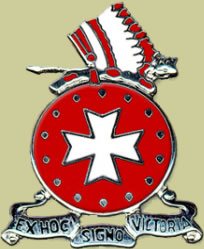 Soldiers of H-TAB 26th FA and D Battery, 1st Battalion 14th Field Artillery have recently returned to Fort Sill from Iraq. The Association salutes our fellow 14th Field Artillery Regiment Soldiers for their unselfish service to our Nation. We are grateful to them and to their families for the sacrifices they make.
WELCOME HOME STEEL WARRIORS!
We thank all of you and your families for all you do for the rest of us.